Finding Places
There are several ways to find places within the mobile app. When on the Choose a Place screen you can search by typing in the name of a place or by looking it up in map view. Alternatively, you can scroll through the list of accounts which you have access to. 
List View
The List View appears by default when you view the Choose a Place screen.
Search
Within the Choose a Place screen, use the magnifying glass to search for Places that are assigned to your missions or for User Assigned Places (UAPs).
Map View
To view the Place list plotted on a Map, press Map at the bottom (iPhone) or top (Android) of the screen.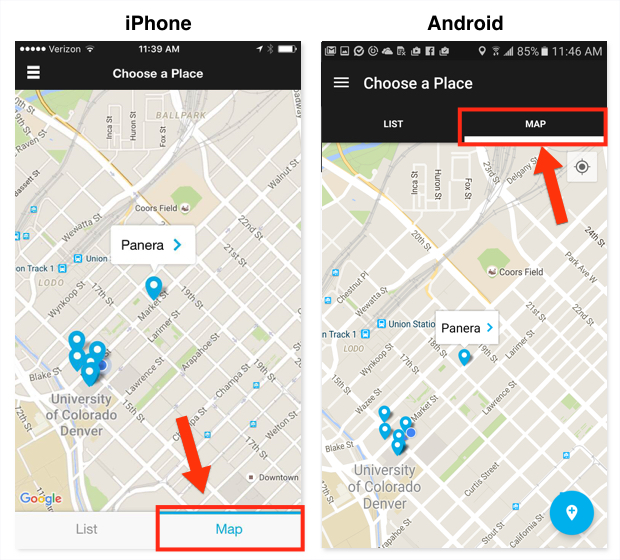 __________________________________________________________________________
New Features!
"Quality over quantity" the old saying goes. We say, why not have both? As a field rep, you need a feature that allows you to quickly find all of the places that are most important to you, regardless of your current location. That's why we're introducing Search All Places and Search Area On Map!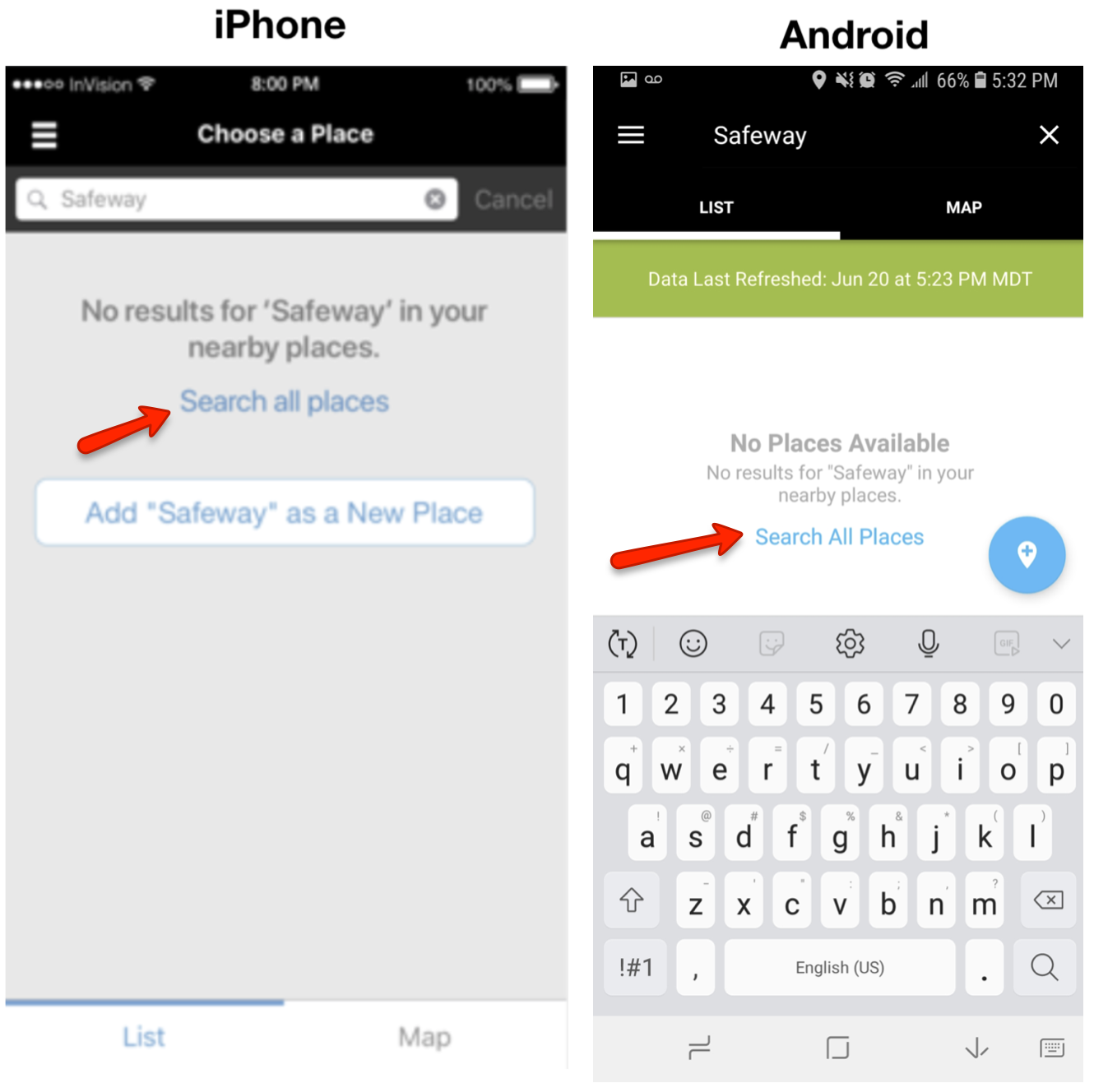 Use the Search All Places feature to:
Search for any Place in your Company: Access all of the important Place details you need.
Avoid annoying duplicates: Effortlessly search through all Places first before adding a new location.
View Contacts or Place History: If enabled, you can access these from anywhere, even when there aren't any live missions.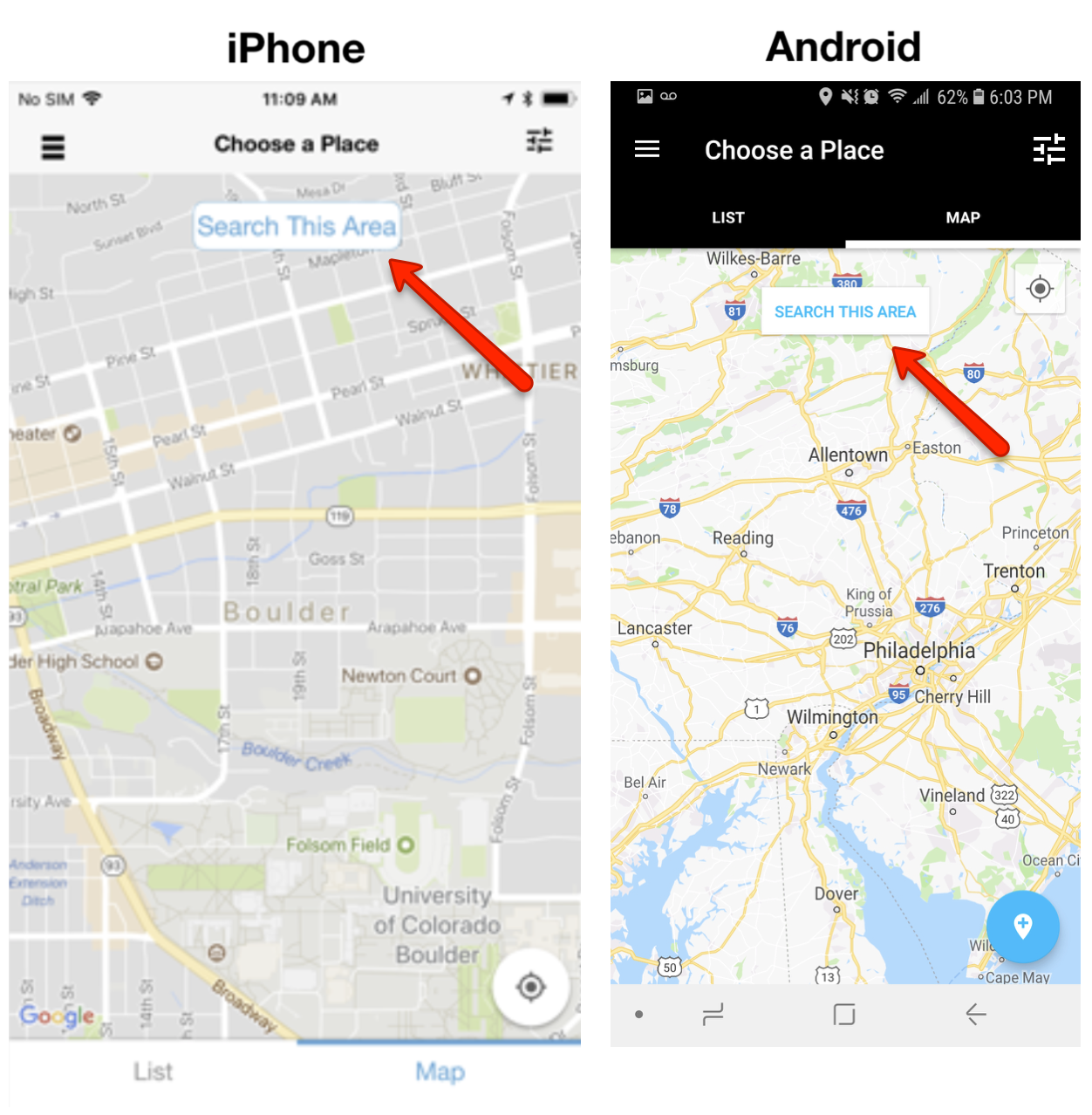 Use the Search Area On Map feature to:
Navigate to any location: Search for places within any region from the Map View.
Visualize your route: See exactly where locations lie on any map area you choose, and organize your route accordingly.
Bring clarity to a busy territory See only places where a mission is available.