Finding Places
When on the Places screen, you are presented with a list of the places nearest to you that currently have Missions available to complete.
This article will give you the information you need to find a Place in the mobile app by:
List View
Search function
Search All Places function
Map View
Search This Area function
List View
The List View appears by default when you view the Places screen. The Places listed are presented in order of proximity to your current location.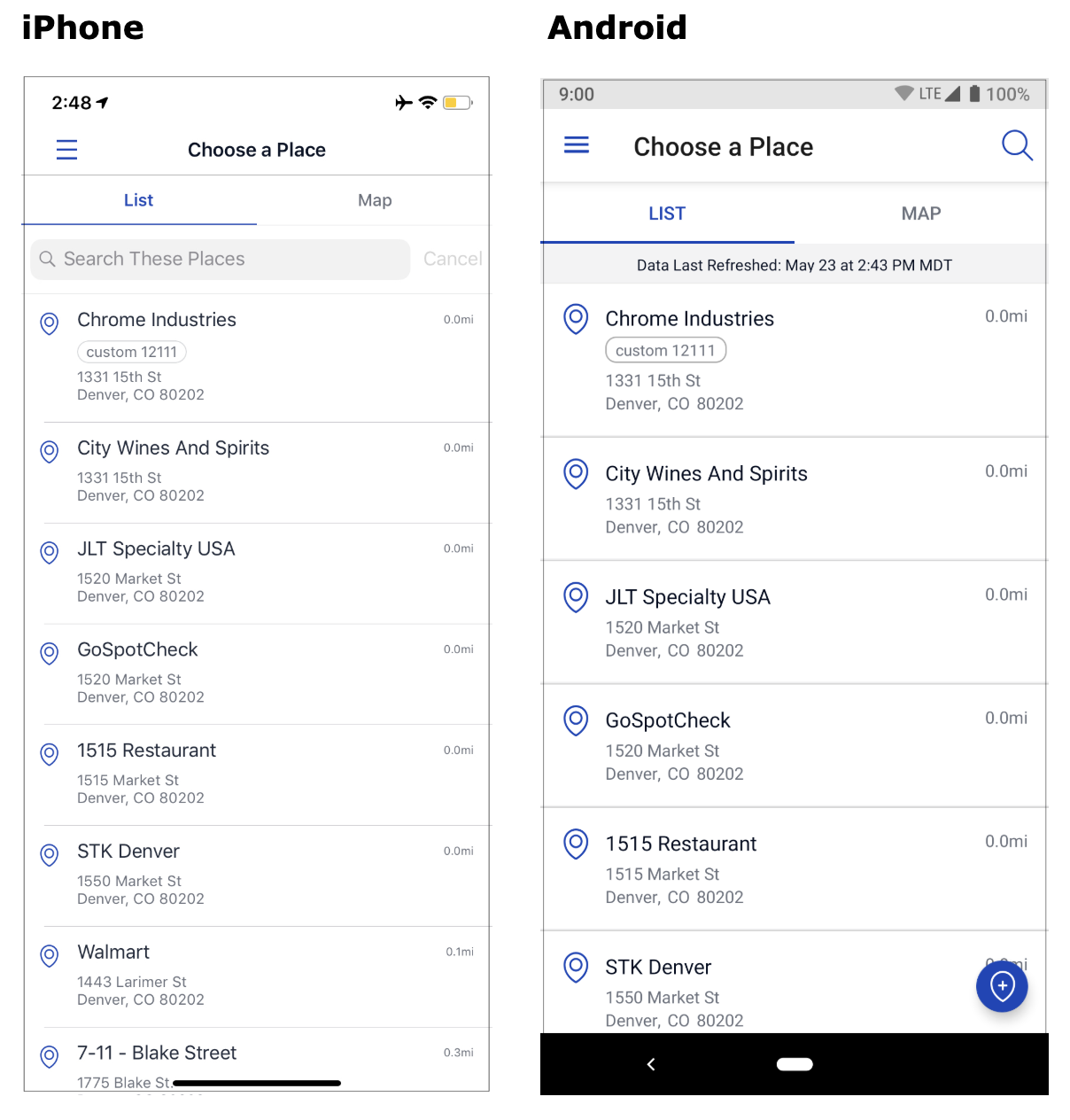 Search
From the Places screen, use the magnifying glass and search field to find specific places within the list.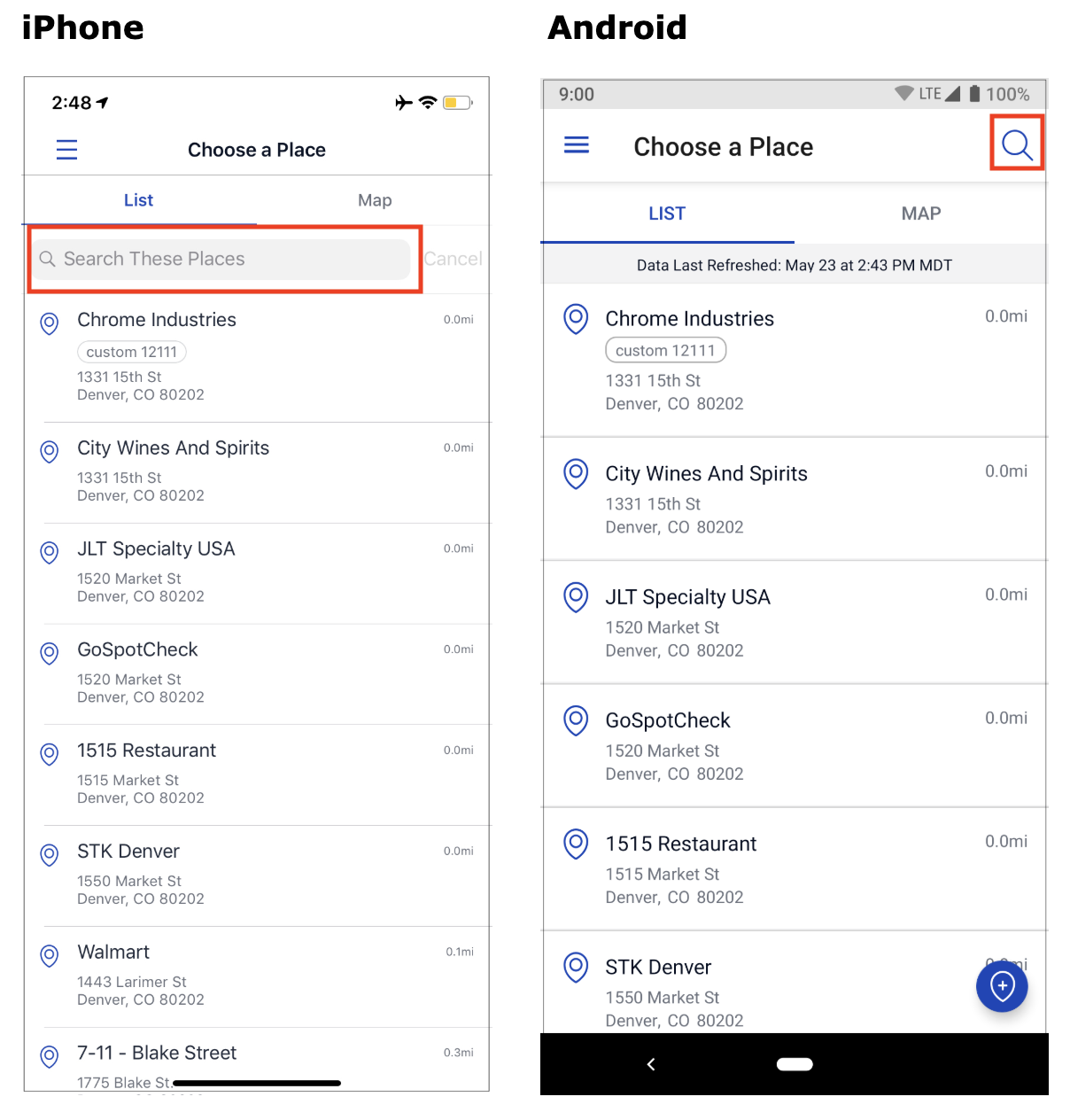 Search All Places
If the desired Place isn't included in your Places List, you can tap 'Search All Places' to query every single Place in your company's database.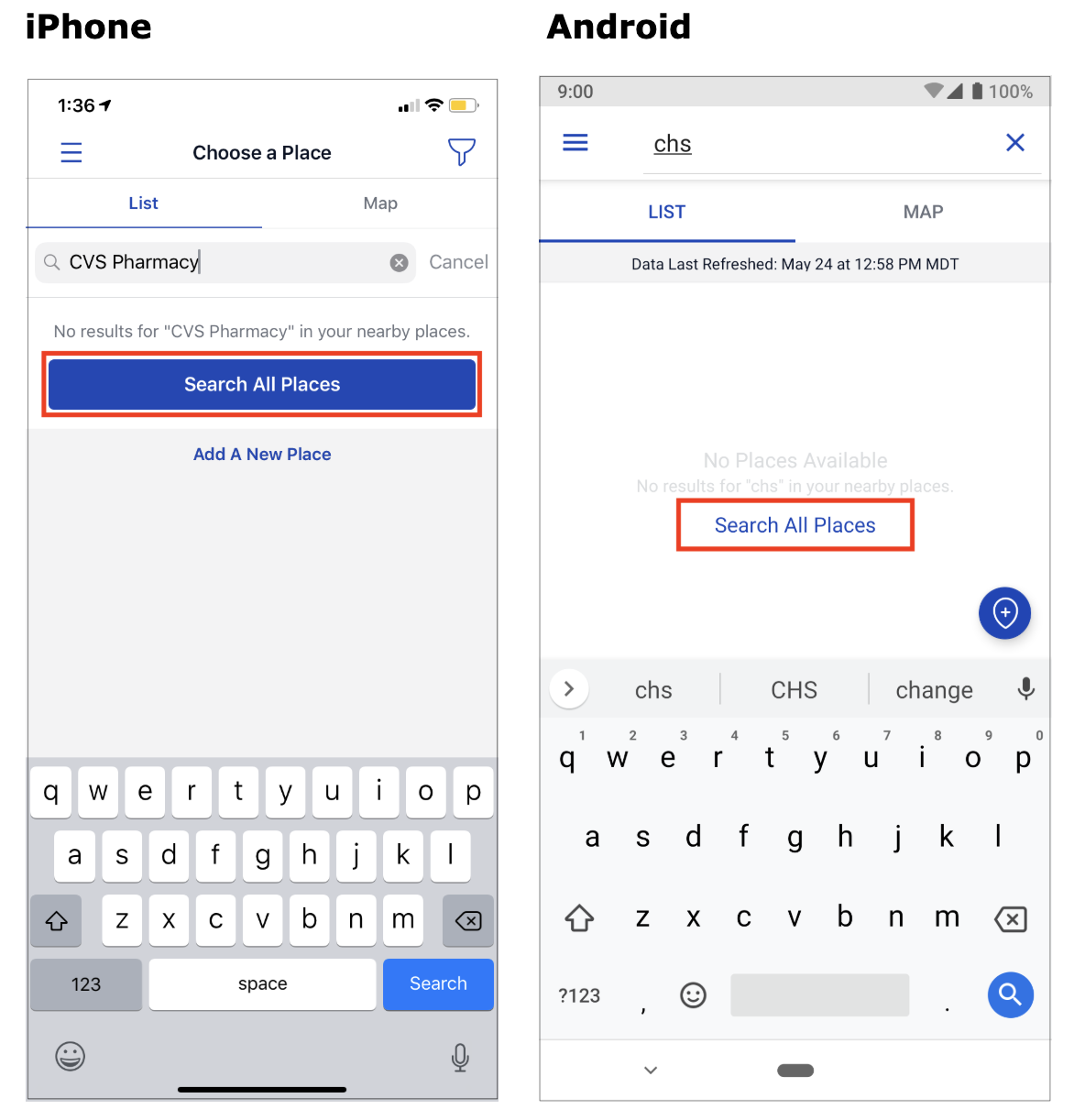 Use the Search All Places feature to:
Search for any Place in your Company: Access all of the important Place details you need.
Avoid adding duplicate places: Search through all Places (not just those nearby) prior to adding a New Place into the system and potentially inadvertently introducing a duplicate place.
View Contacts or Place History: Easily access your Place Contacts and Place History, regardless of your current location or whether there are any Missions available to complete at that location.
Map View
To view the Place List plotted on a Map, press Map at the top of the screen.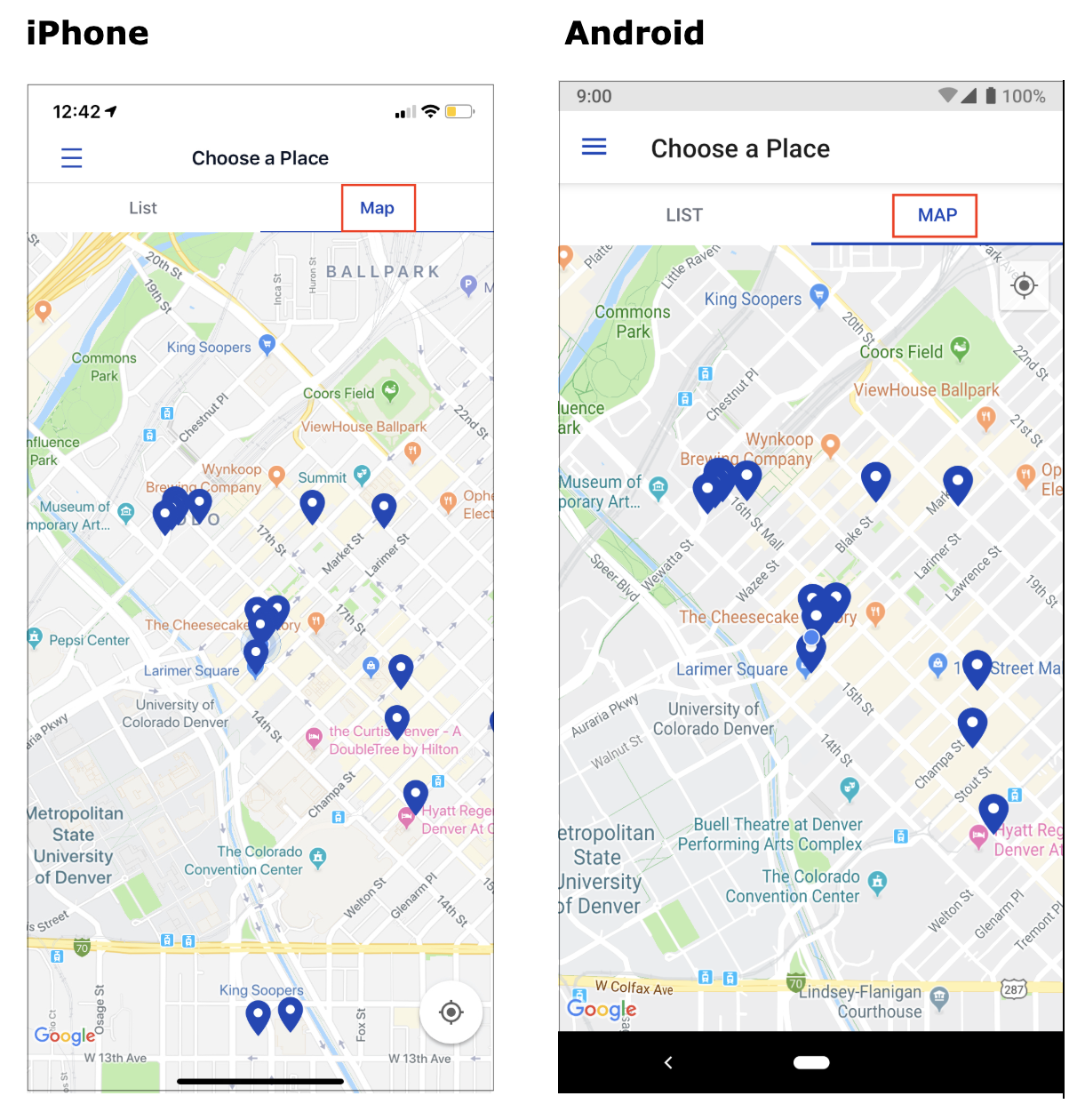 Search This Area
On the Map view, use your finger to swipe to a region of the map that is important to you, then tap Search This Area to see pins of Places on the Map that have Mission available to complete.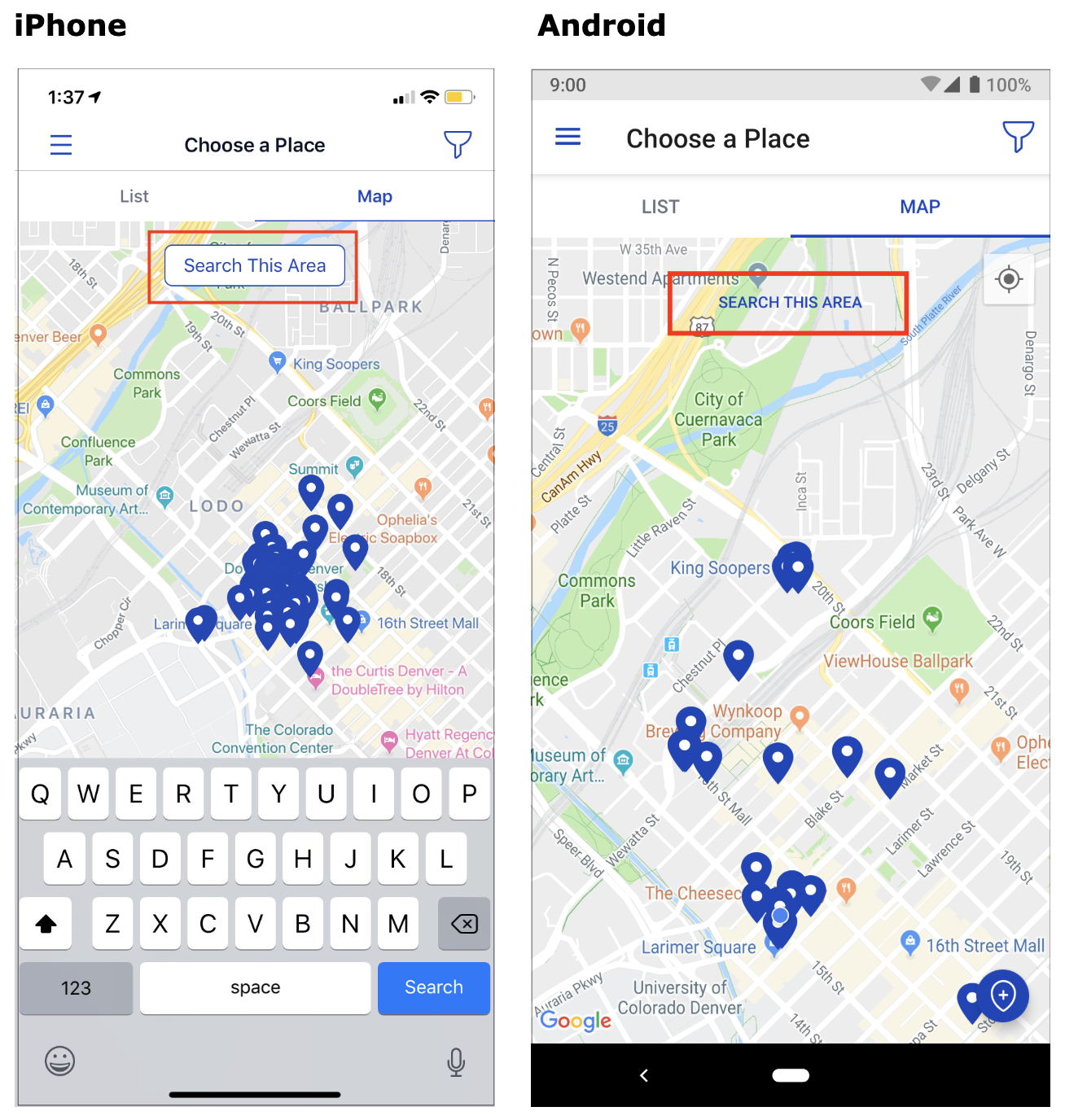 Search This Area can be useful to:
Navigate to any location: Search for places within any region from the Map View.
Visualize your route: See exactly where locations lie on any map area you choose, and organize your route accordingly.
Bring clarity to a busy territory See only places where a mission is available.
---