Contacts Tab
You may wish to add a contact to an account of yours. Users will often list the store manager as their point of contact in case a question comes up during the visit. This article will show you how to create, delete, and share contacts.
Add a Contact
To add a new contact to a Place, tap the Add a Contact Button in the top right corner of the screen.
The Contacts tab will list any contacts who have been added or assigned to a Place.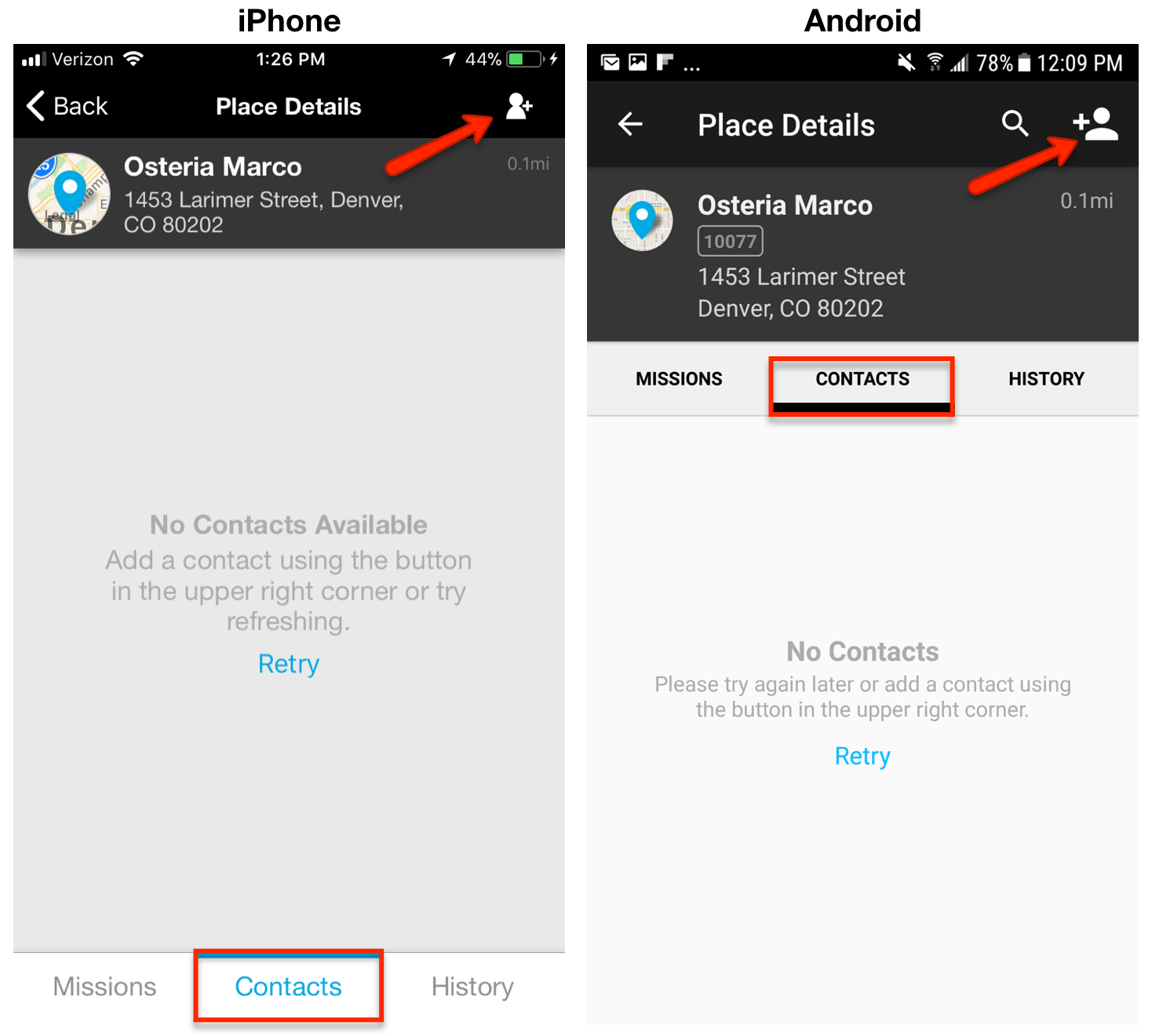 You will then be prompted to fill in the fields as needed. When you are finished, select Done (on iOS) or Submit (on Android) to save all contact information.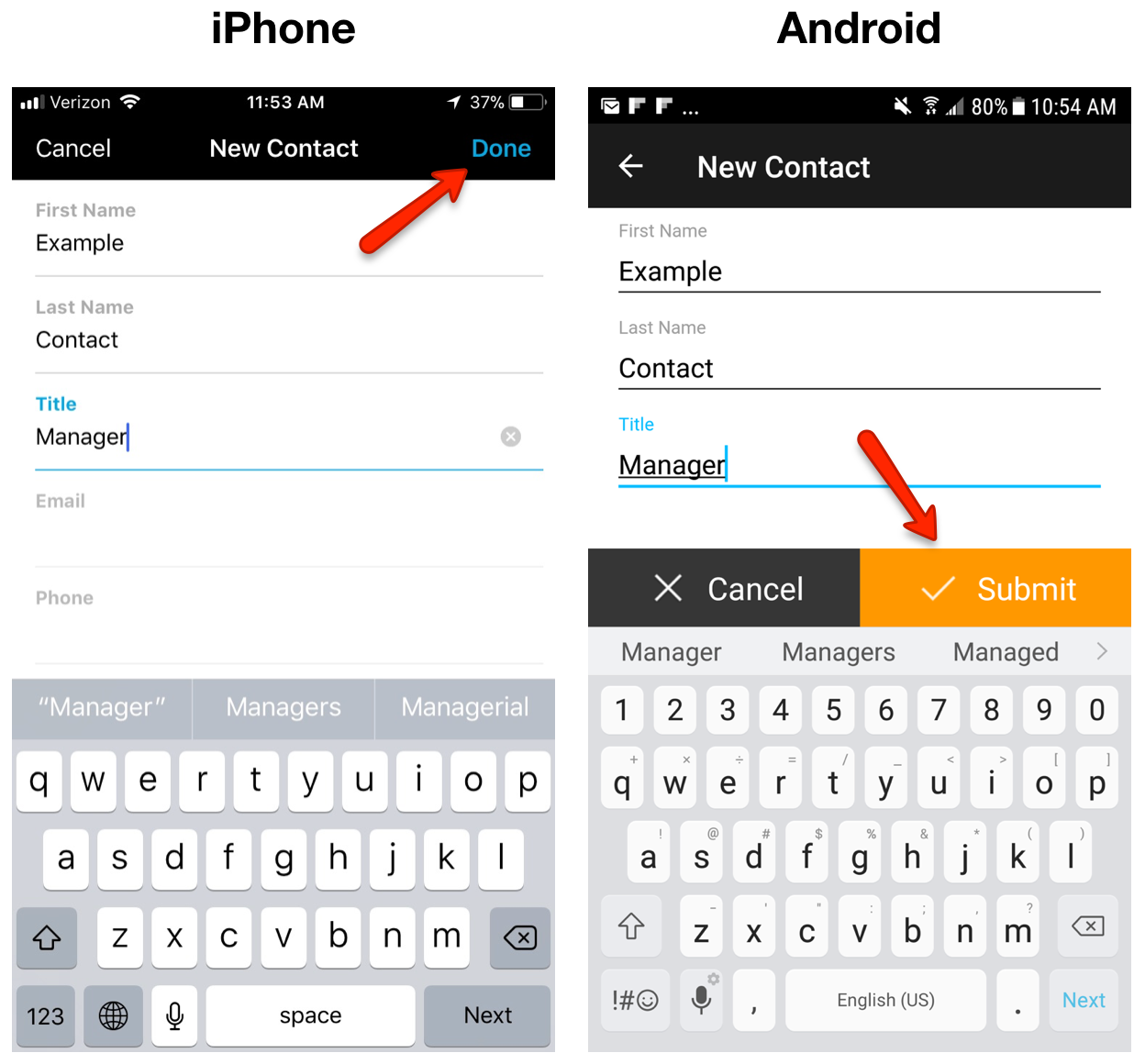 Notes
You can add additional information about a Contact in the Notes section.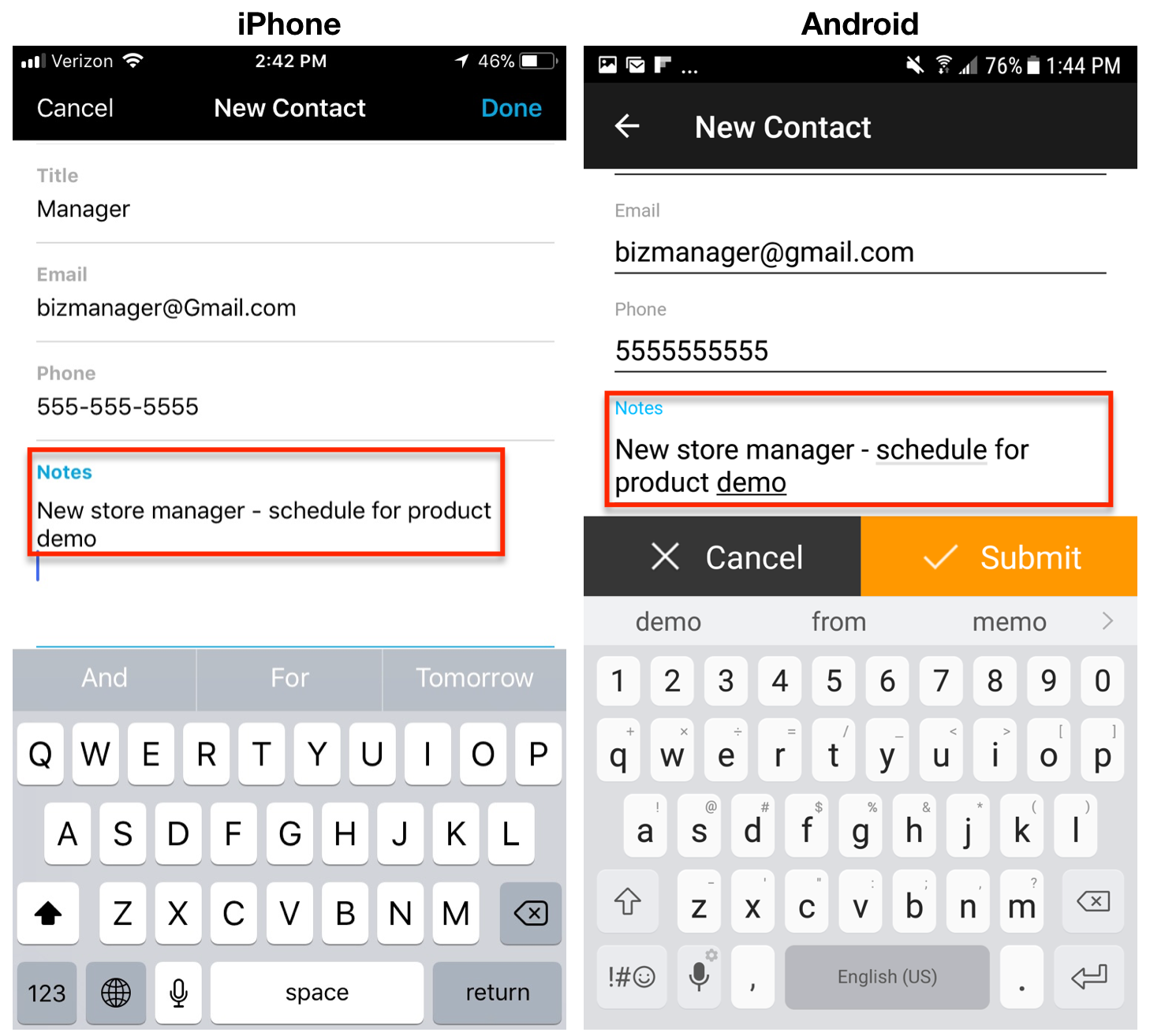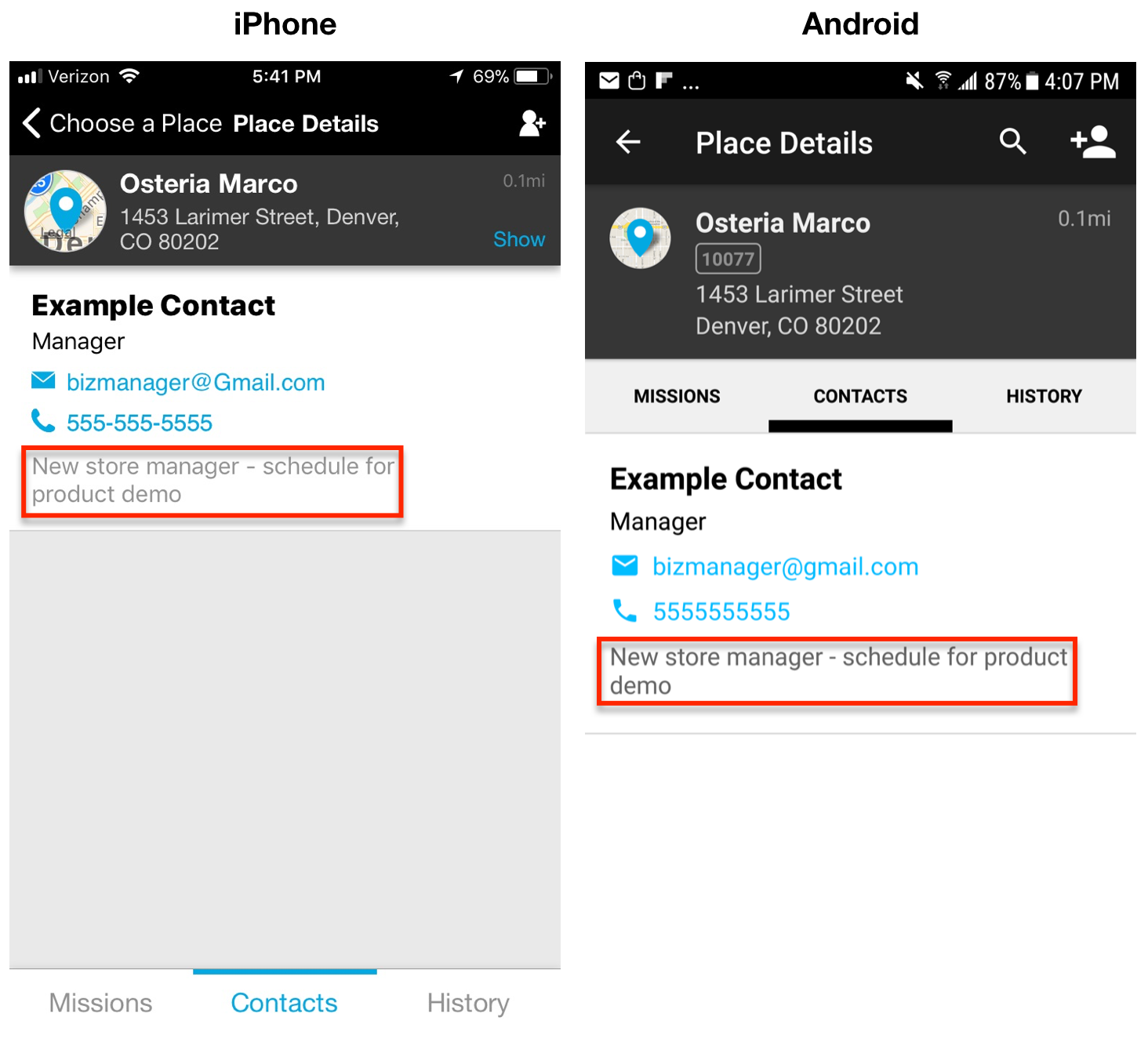 Edit/Remove a Contact
To edit a contact, tap the contact in the list.
Edit the fields as needed and tap Submit to save the changes or Reject to cancel.
Sharing a Contact
You can also Share contacts and Save Contact directly to your device. To Share or Save Contact, follow the sequence of screenshots below.