Understanding Your Place List
When you open the GoSpotCheck app, you will be directed to your Place List, which includes the 200 closest accounts within 25 miles. You will need to be refresh your Place List every time you are physically in a new location. This article will cover the following topics:
Why are certain places displayed?
The app will show you the closest 200 locations within 25 miles. You will not be able to see any locations which are further than 25 miles away*. The numbers on the right-hand side of the location indicate your exact distance to that account, with the nearest being at the top of the list.
*unless your company has assigned places to individual users. See User Assigned Places section below.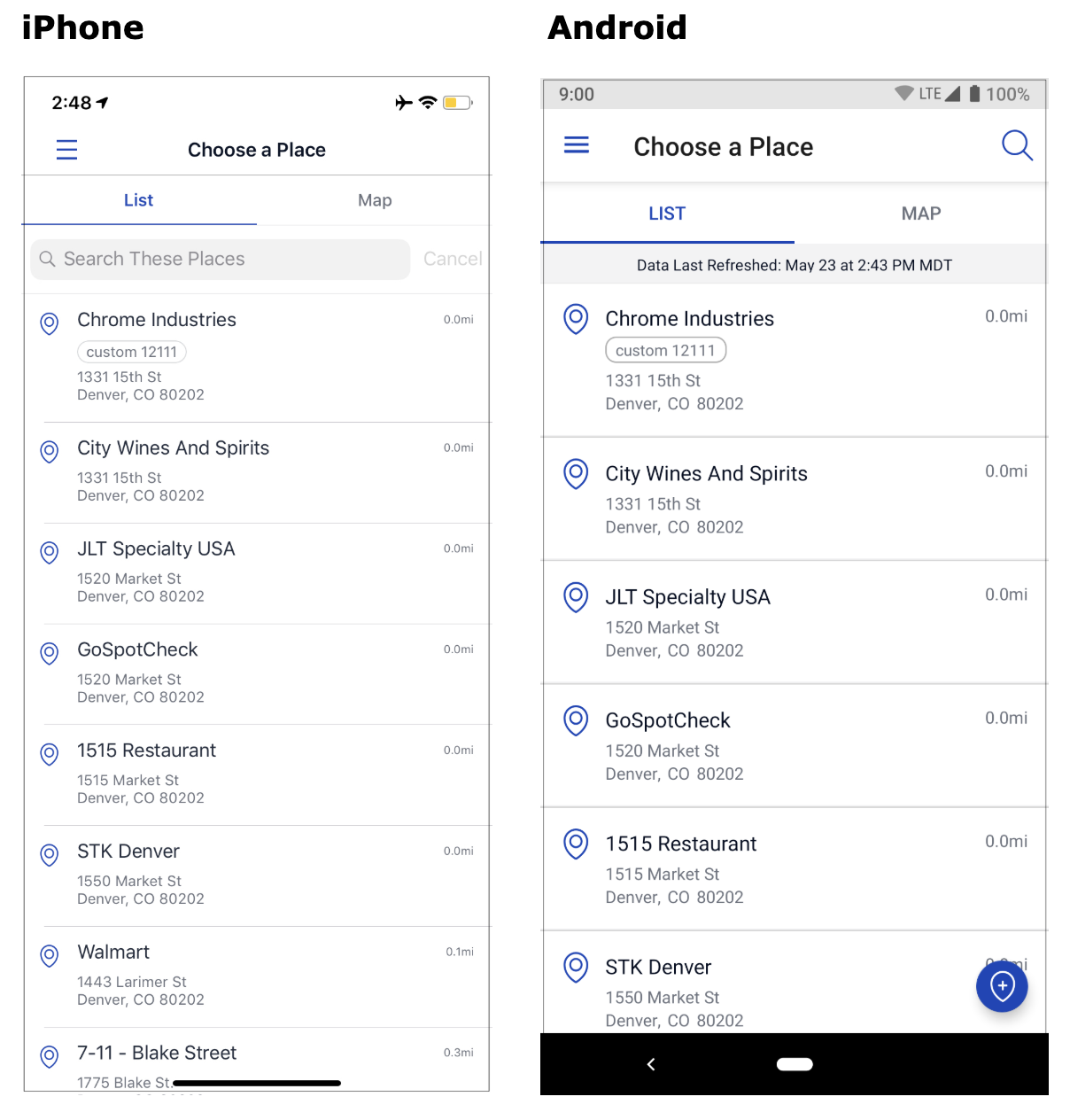 Refresh Your Place List
Every time you travel to a new account, refresh your Place List. This will ensure that your device reconnects to our server and will display the closest accounts.
Navigate to your Place List.
Pull down on the screen until you see the spinning wheel in the screenshot below.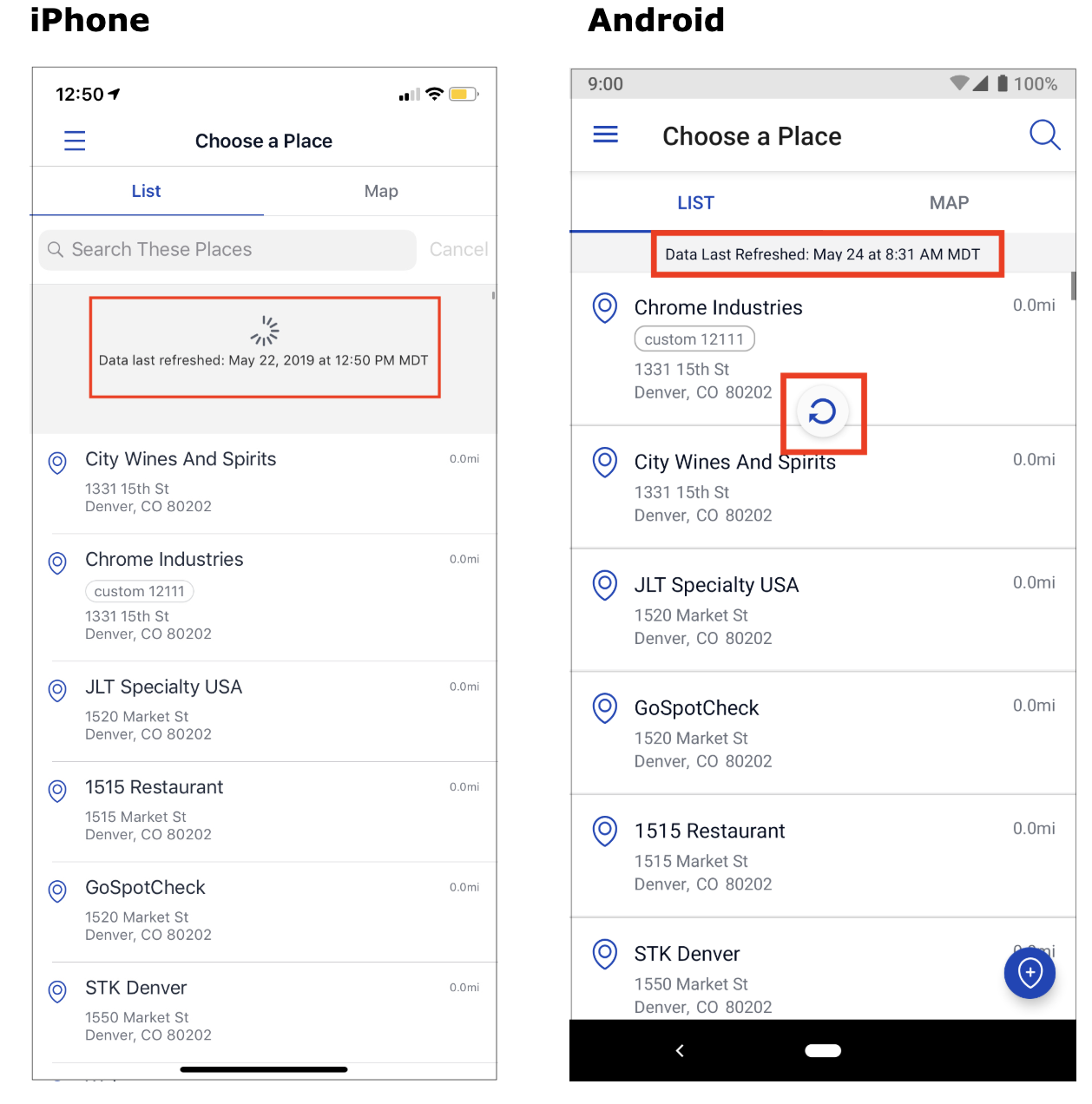 Search for a Place
The best way to sort through your list of 200 Places is by using the search bar. Type the name of the account that you are looking to access, and it should appear for you.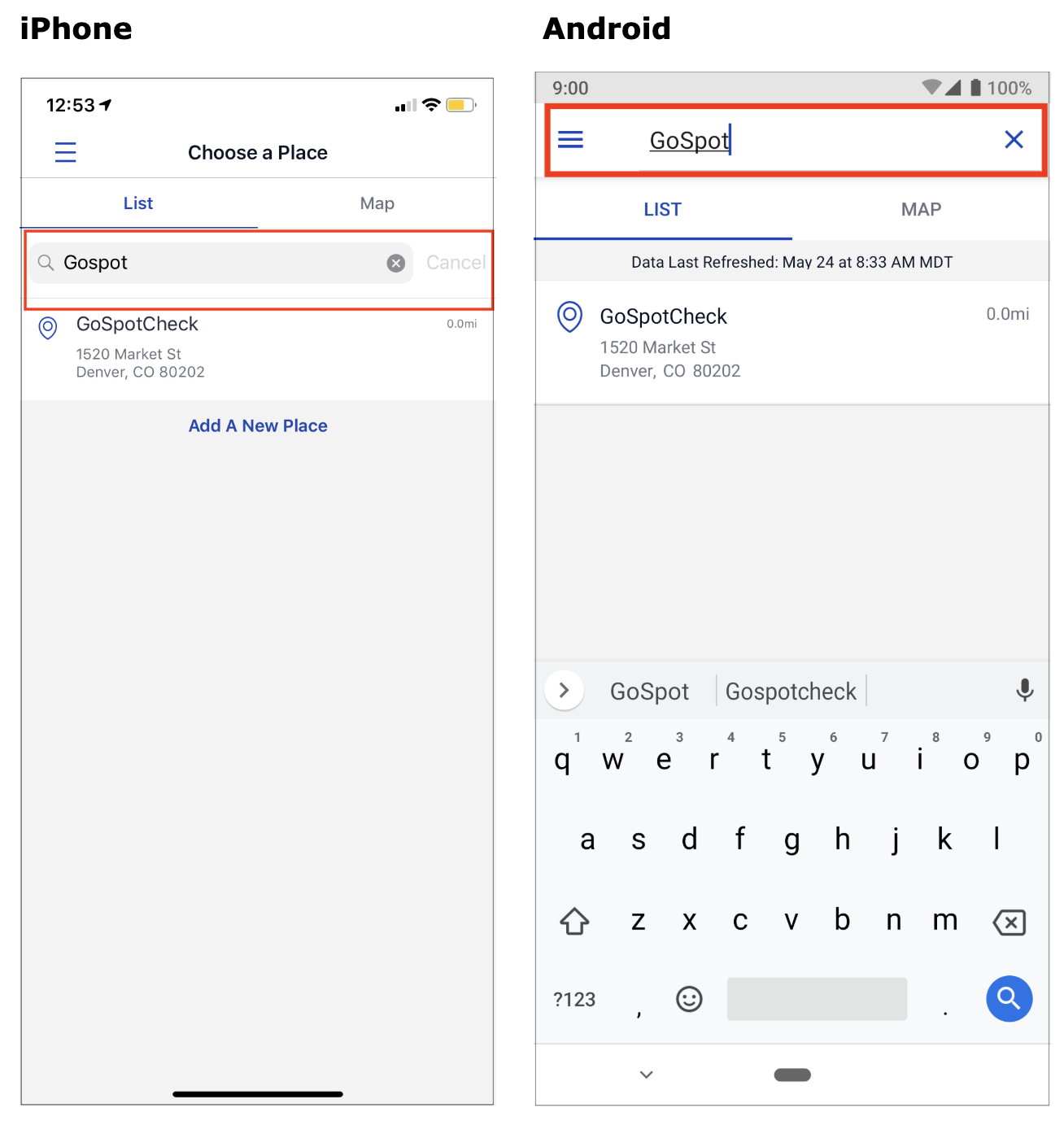 List view vs Map view
List view allows you to view all of your accounts in a list from nearest to furthest away. Map view, on the other hand, will give you a birds-eye-view of your immediate area with a blue pin for each of your accounts. For information about getting directions, click here.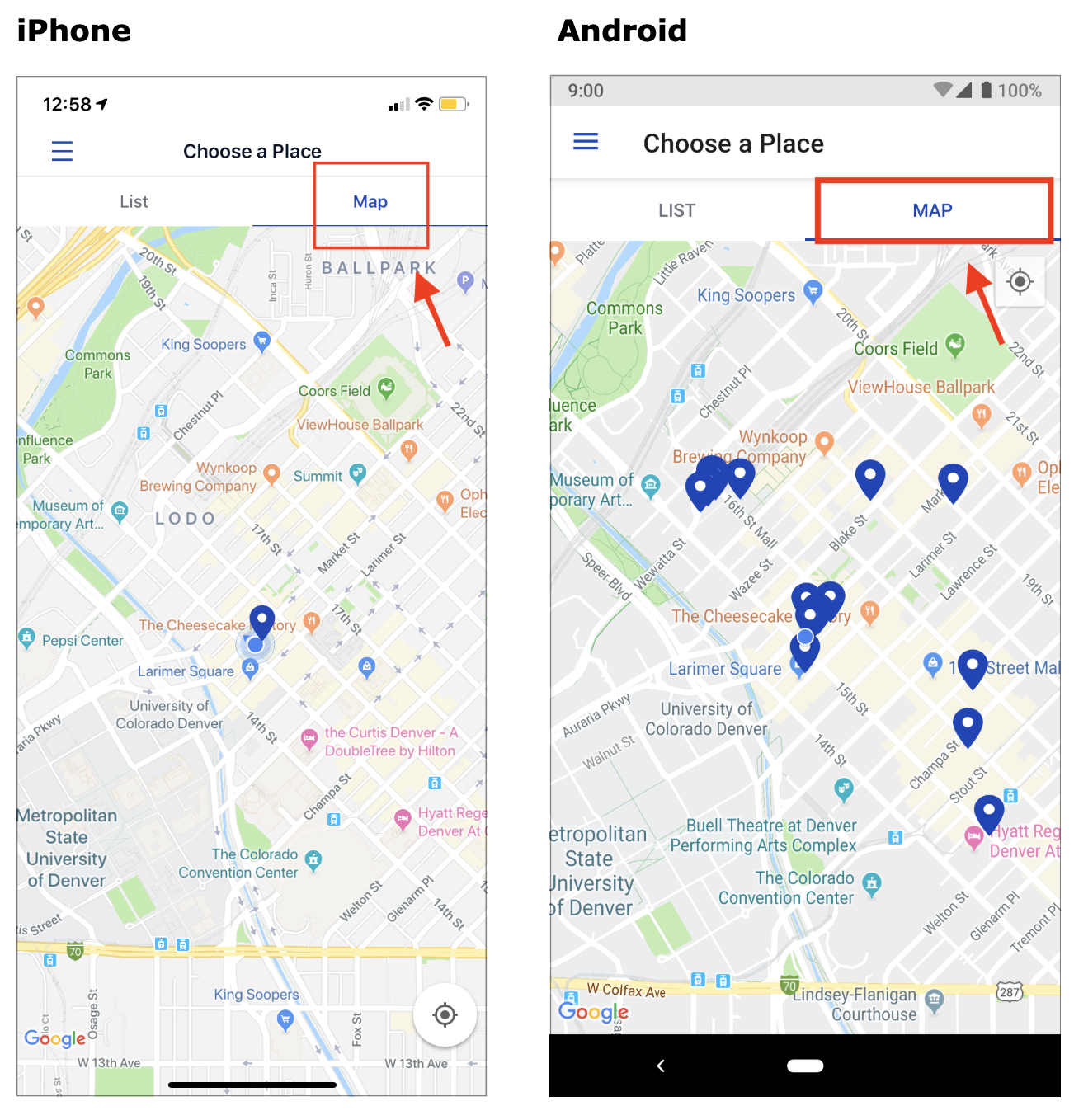 User Assigned Places
If you have a specific route/territory, your company may be using what GoSpotCheck calls User Assigned Places. If that is the case, your Place List will display the nearest 200 accounts that meet the following criteria:
a) Place has Mission available
b) Place has been assigned to you