Add a New Place
From time to time, you may find that you need to add a new location to your company's database. This may be a prospective client or a new business that popped up.
Where is the Add a New Place button?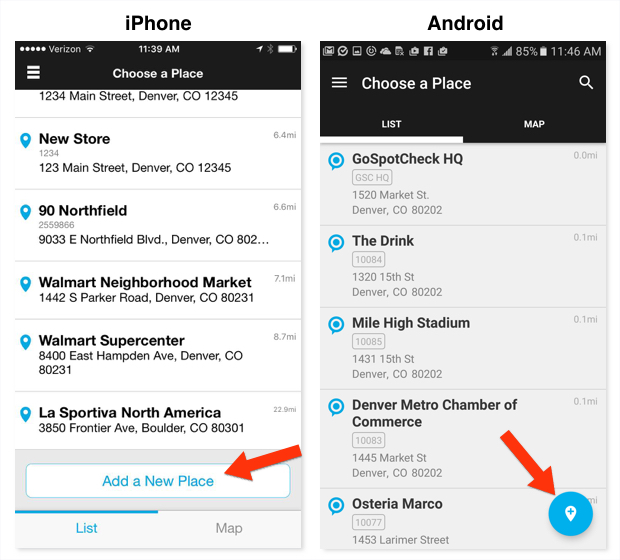 | | |
| --- | --- |
|  For iOS devices, scroll to the bottom of the Place List to find the Add a New Place button.  |  For Android devices, you will see a blue icon in the bottom right-hand corner of your screen. To add a new Place, select this icon.   |
Place Entry
There are two ways to add a new place to GoSpotCheck:
Select a Place from Nearby Locations

Add/Use Current Location
1. Select a Place from Nearby Locations
When you select Add a New Place, nearby business that are in the GoSpotCheck/Google database will appear in the main portion of the screen. They will appear in order by location, with nearest locations appearing first.
To add one of these locations, simply select that Place on your screen.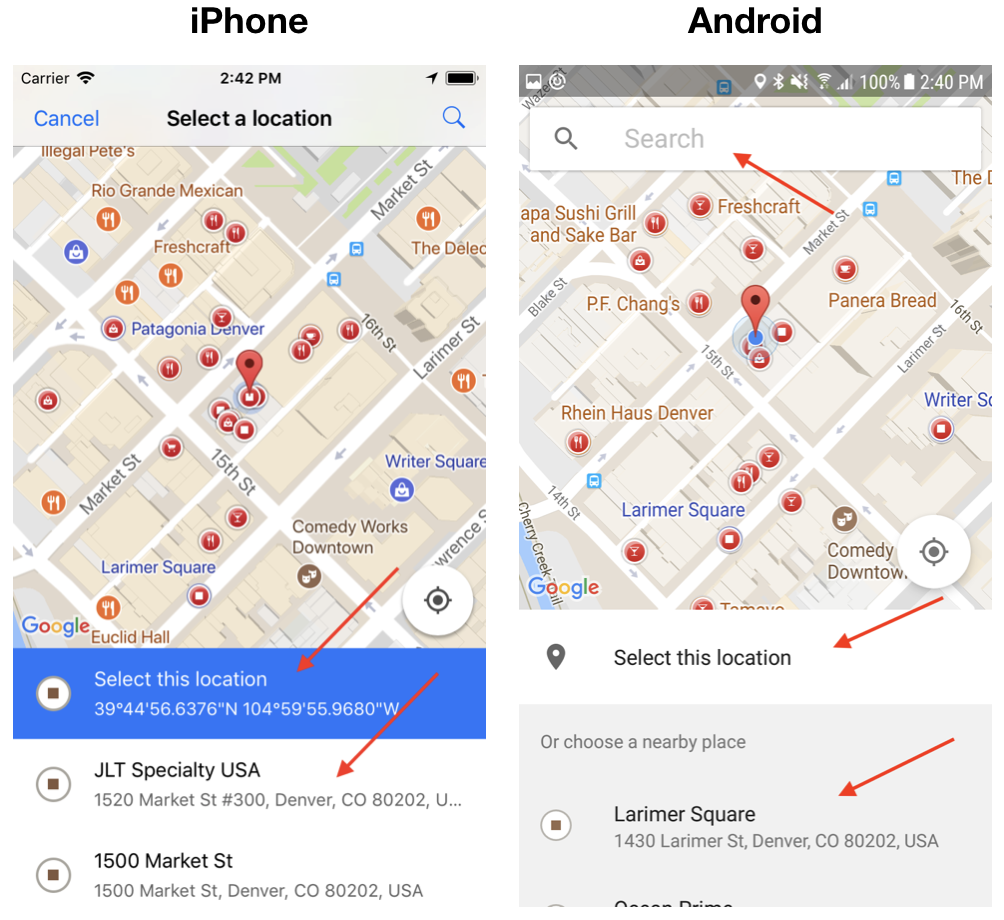 2. Add/Use Current Location
You can also search if the location does not appear in the initial list. To add a location that is not listed, press Add / Use Current Location.
Android Users will be presented with the Add Place Screen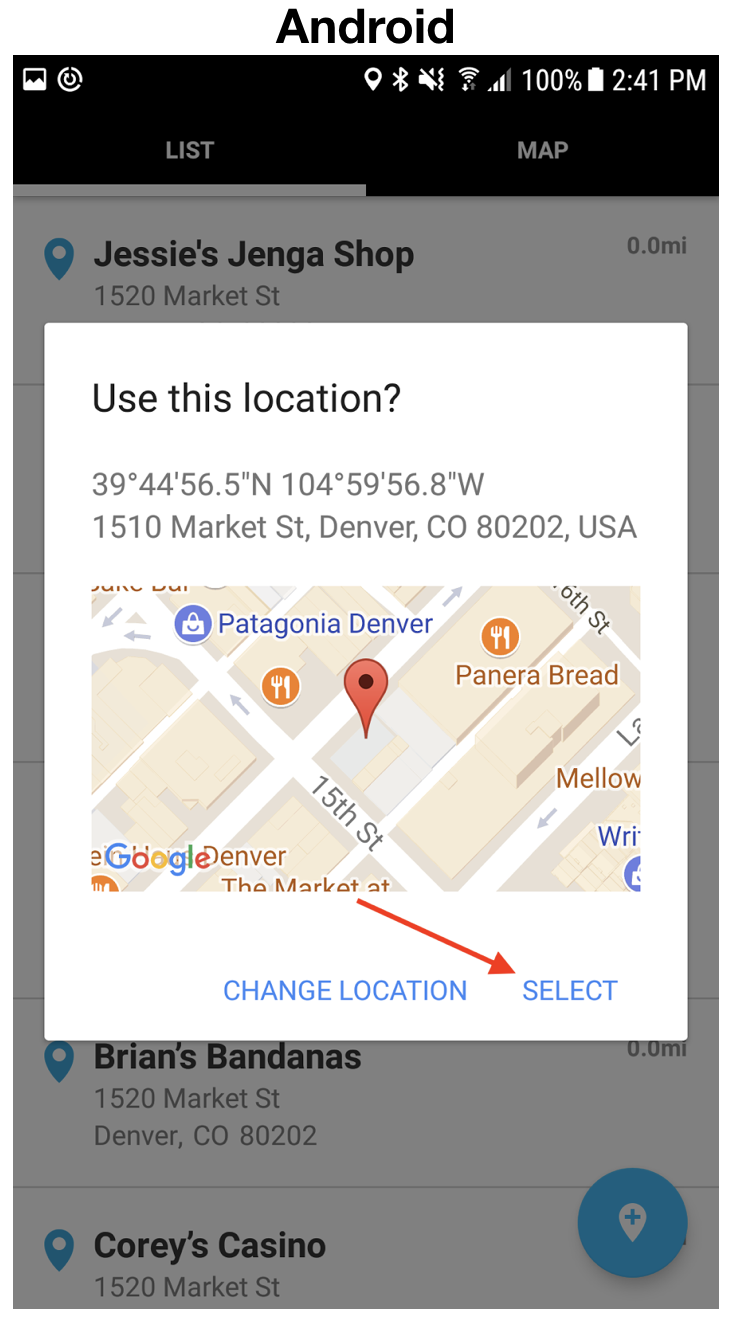 Once you have selected a location, the next screen will show you address details. You will be able to edit the fields as needed.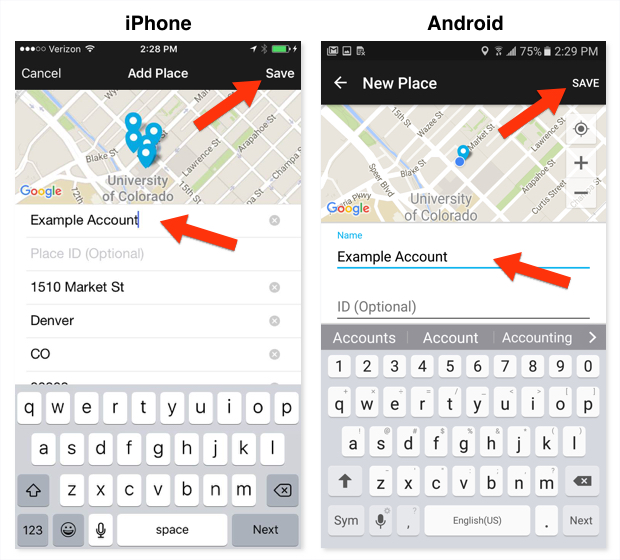 The Place ID field is where you can add a Custom ID. Typically, this number will follow a pattern your organization uses. This field is optional when adding a new Place. The other fields will be in reference to the name and address of the Place that you are adding
When all fields have been inputted, tap Save in the upper right corner. Your newly added Place is now available to complete Missions.
Viewing Missions at a New Place
The ability to Add a New Place is mission-specific; that is, it must be turned on by an administrator for each mission.
When you add a new Place, you may see a limited list of missions as available to complete at this new Place. This simply means that the Missions you do not see listed do not have this feature enabled.