Sign In & Out
The GoSpotCheck Dashboard is available to all users of GoSpotCheck who have been designated as a Company Admin. (*Companies with Role-Based Access can invite others to view their dashboard, but with restricted access to certain areas).
Sign In
To log in to your GoSpotCheck Dashboard, navigate to gospotcheck.com in an Internet Browser. Click Sign In.
Enter your email address and password, then click Sign In.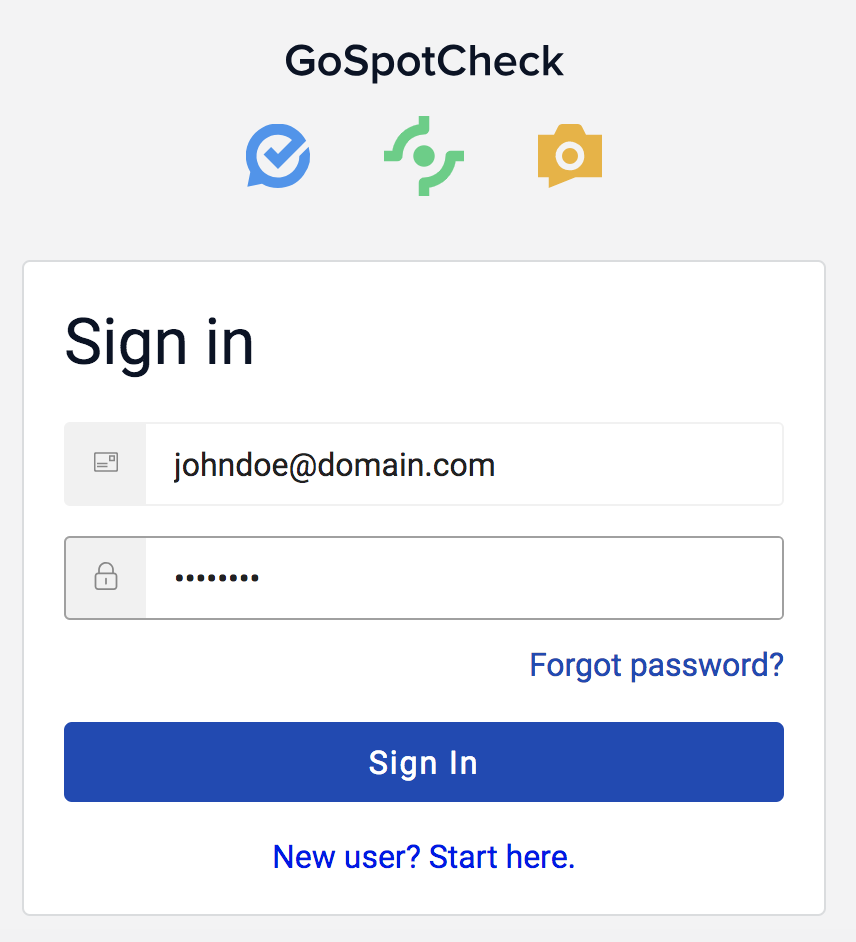 Sign Out
From the main navigation bar, click the arrow beside your email address in the top-right corner (User Dropdown Menu). On the dropdown that appears, click Sign Out.