Signature Task
Signature Task is a way to simply and instantly collect digital signatures from the field. Signee's use the touchscreen on their mobile device to provide their signature within a GoSpotCheck Mission.
Adding Signature Task to a Mission
Admins and Managers can add a Signature Tasks in the same way you'd add any other task to a mission. The signature task tile appears alphabetically in the "+ New Task" menu. You can also use Signature Tasks as conditional tasks on a Mission. For example:
1. "Did you speak to the manager?" (Yes/No Task)
1.1 (on yes response) "Collect the manager's signature" (Signature Task)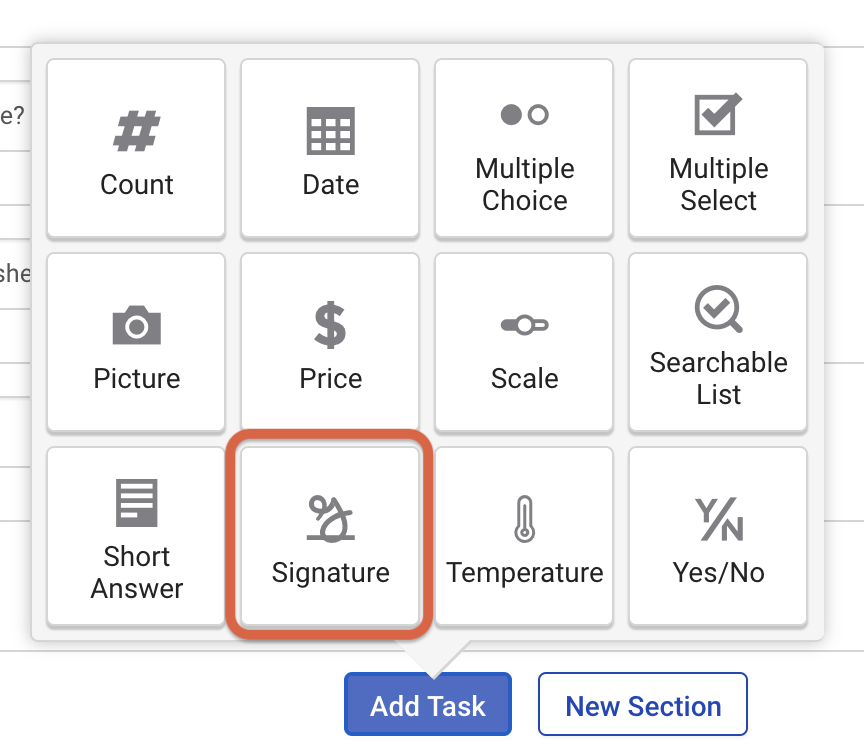 Collecting a signature using the Mobile App
When a Signature Task is deployed to a Mission, tap the Signature Task button and the screen will automatically rotate into landscape mode. The user will be prompted to enter the full name of the signee, and enter a signature using their finger on the line provided. Made a mistake? Hit the Clear button to try again. When you are satisfied with the signature, hit Done. You'll be returned to the Mission where you can continue answering questions and submit when finished.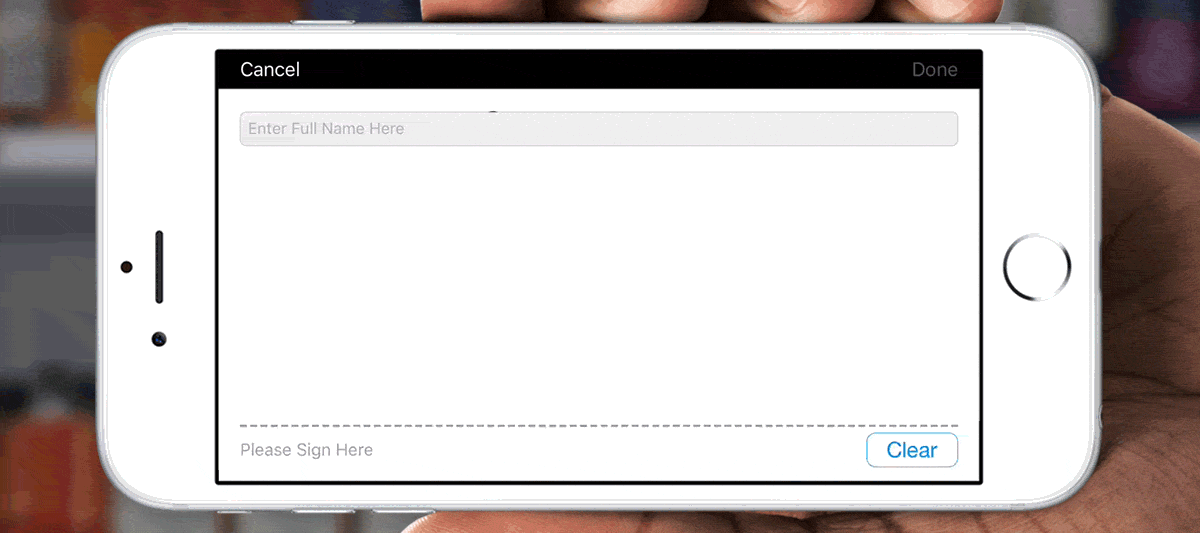 Viewing Signature Tasks in the Web Dashboard
For Missions containing Signature Tasks, Admins and Managers can view the name of the signer and the date when the signature was collected on the Mission Overview page.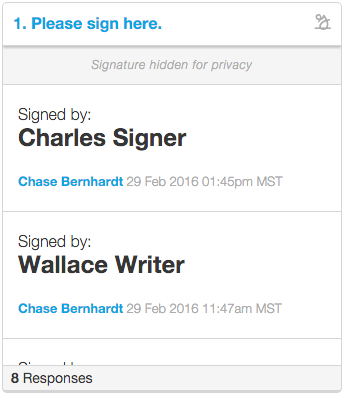 Are signatures captured with Signature Task considered legally binding?
While Signature Task is an effective tool to collect signatures out in the field, it does not provide the same legal implications as other official digital signature collection tools. If you intend to use these signatures as legal validation, please consult outside counsel.
Which mobile devices support Signature Task?
Signature Task is available on all iOS and Android phones, which are operating the latest version of the GoSpotCheck app