Completing a Mission in MyGSC
MyGSC is an online platform that allows GSC users to complete their field surveys/audits outside of the mobile app, from the web. This article will cover how to submit a Mission via MyGSC.
Sign In
To use MyGSC, you must first Sign In to GoSpotCheck.
Admins and Managers: If you are an Admin or Manager for your company, you can access MyGSC from the User Dropdown Menu.
Users: After signing in, anyone with User access (not an Admin or Manager) will be automatically directed to MyGSC.
Select the Mission
MyGSC presents all Missions available to you, right when you log-in. From the list of Missions presented, select the Mission you want to complete.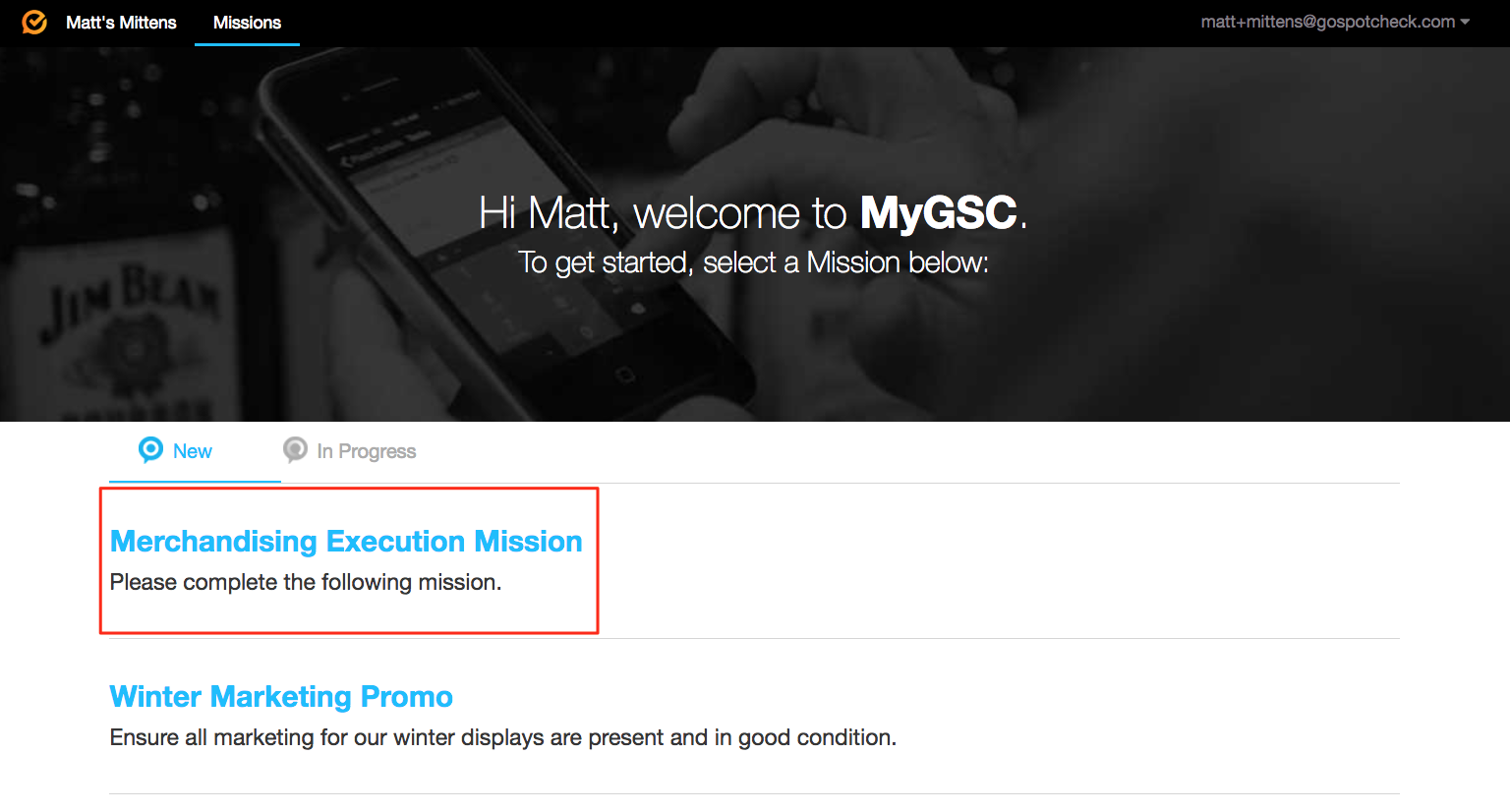 Search and Select a Place
After you've selected the Mission you wish to complete, search for the location the Mission Response should be related back to.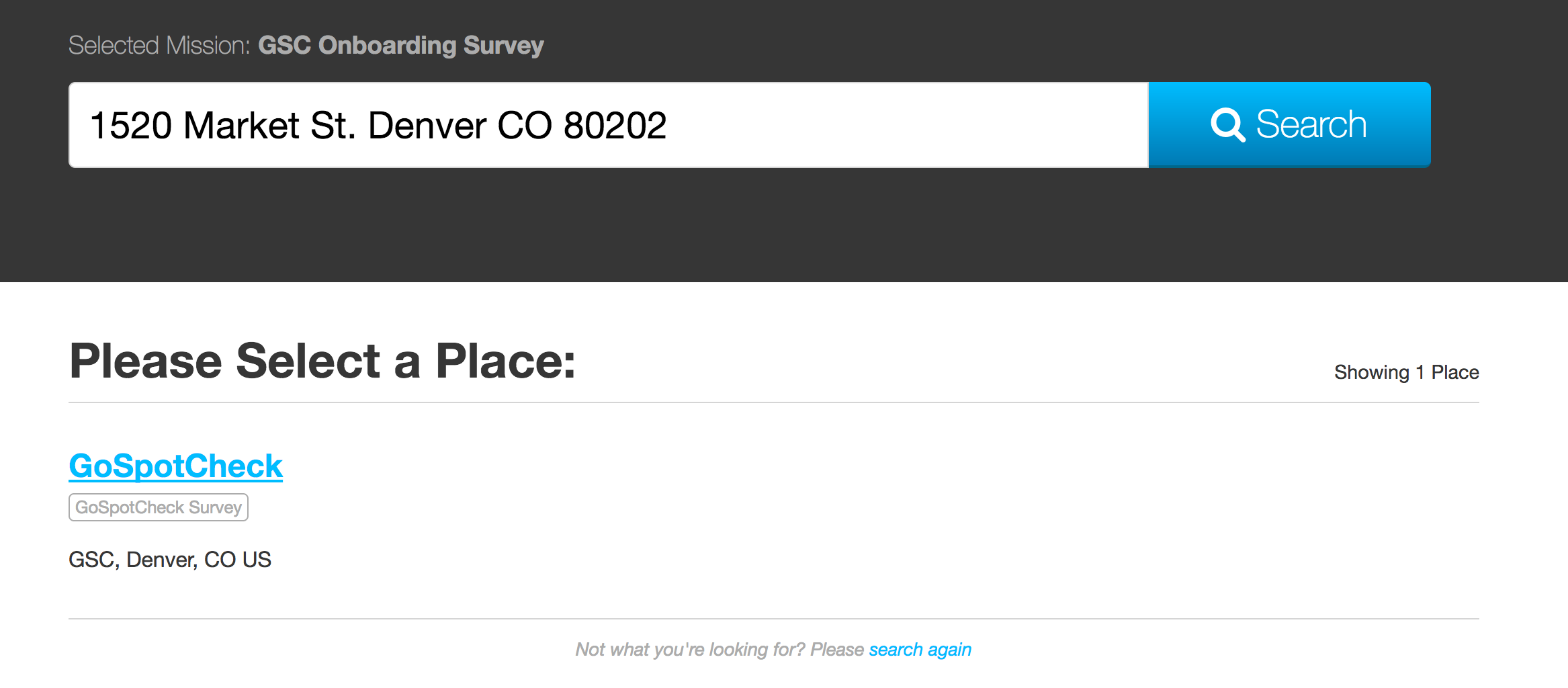 Once you've found the Place where you'd like attribute the Mission Response data. You will receive a prompt asking if you'd like to start the Mission. Click, "Yes, Start"

Complete and Submit the Mission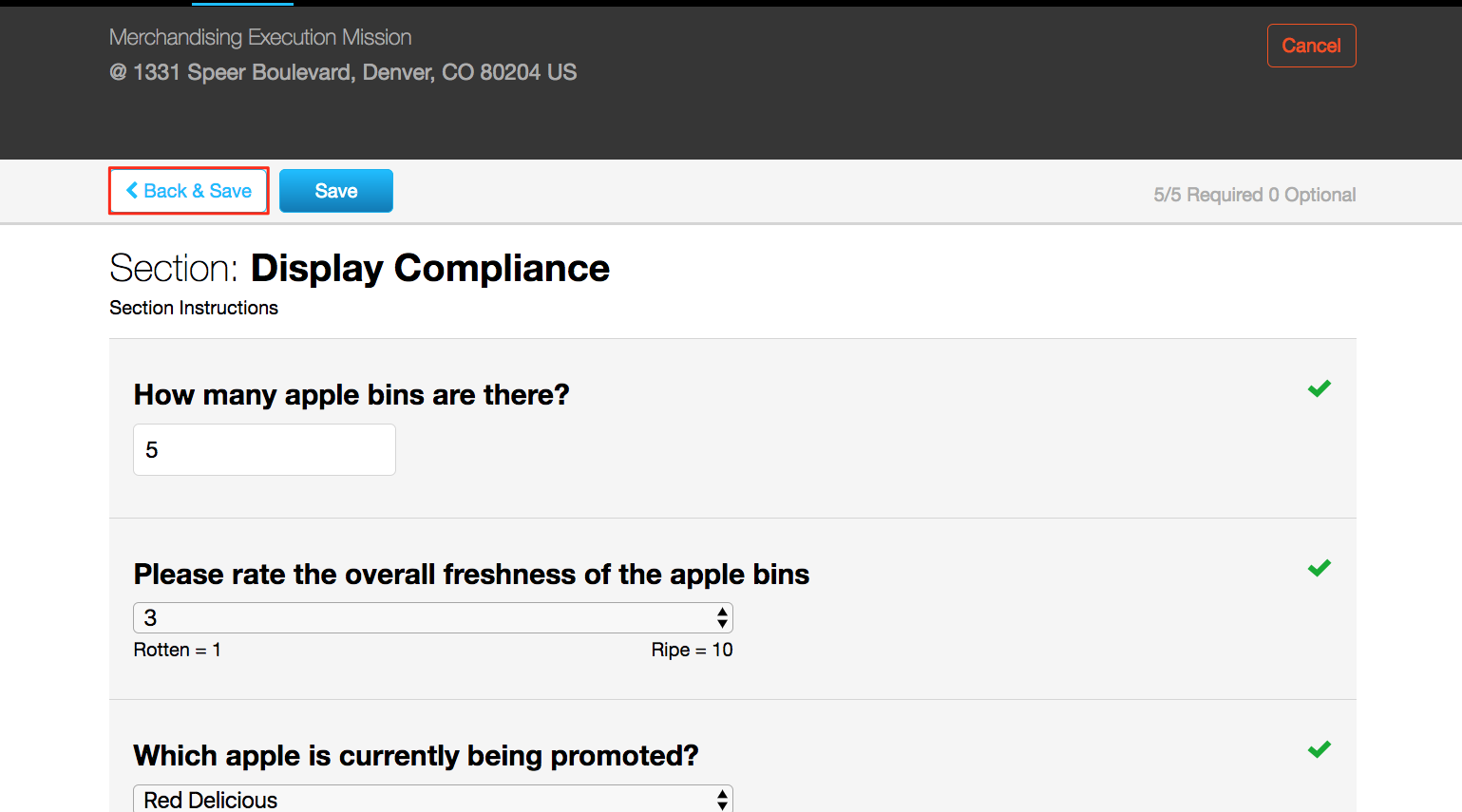 MyGSC provides two arrows in the task response box to scroll through or increase answer values. In the mobile application, count tasks have +/- signs to increase the value. In MyGSC, the number can be entered manually or, if default increments are used, scrolling in the box will incrementally increase or decrease the task response value.
The workflow of a mission in MyGSC functions the same as the mobile app. Complete each required Task. If a Mission includes multiple Sections, hit the <Back & Save button to complete any remaining Sections.
As you progress through the Mission, completed Sections will gray out and display a green check mark.
Once you've completed the Mission, click Submit.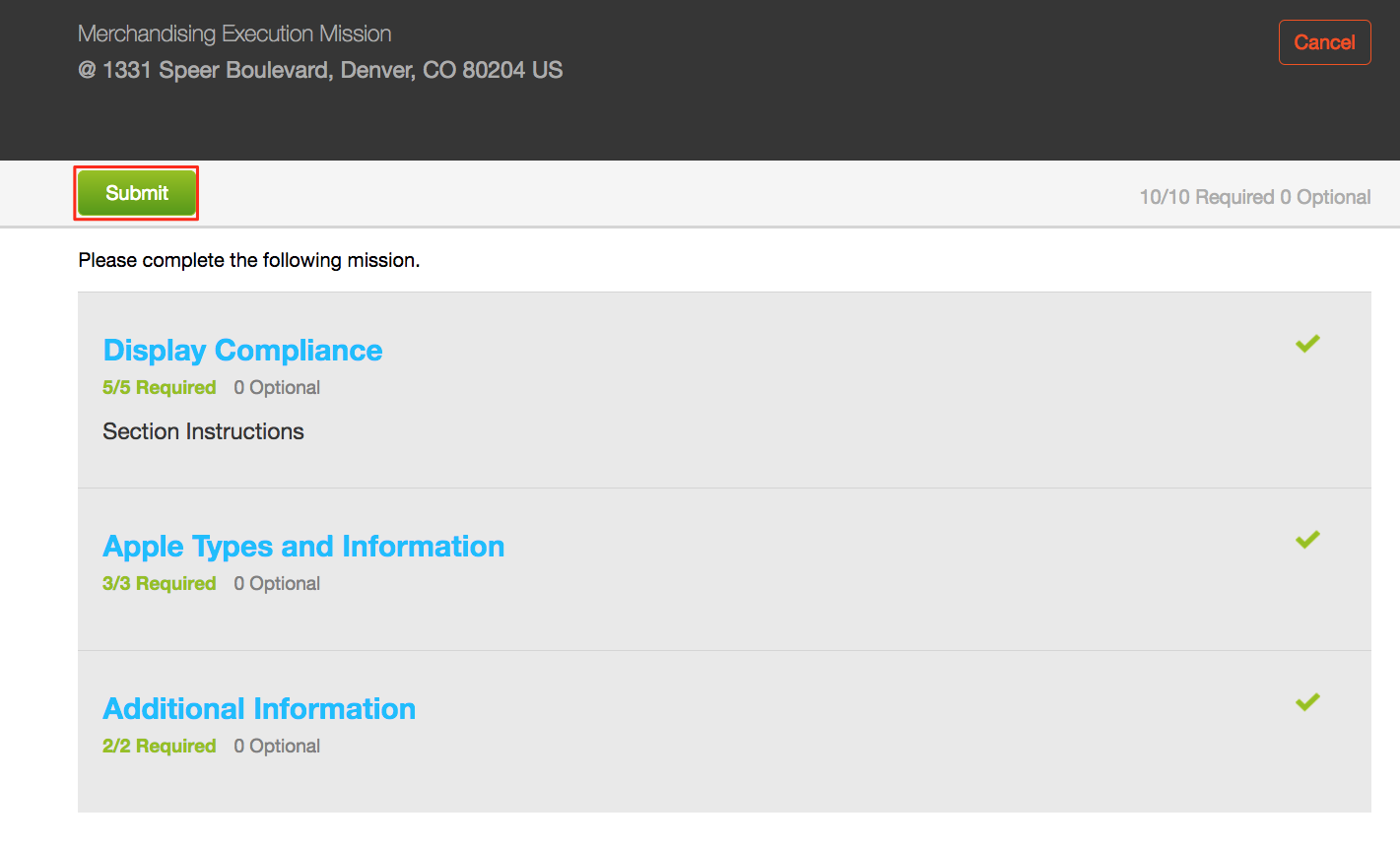 To learn more about MyGSC, contact your Customer Success Manager to discuss enabling it for your account.