Count Task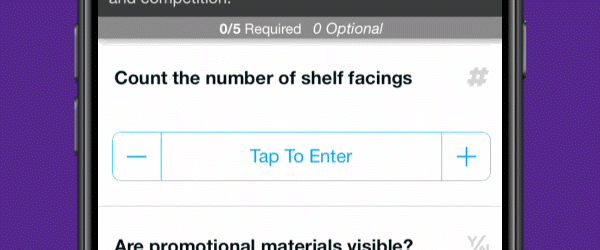 A Count Task prompts mobile users with a number keypad to track numerical data in the field. For example, "How many items are on the the shelf?"  
There are two ways Mobile Users can enter numeric values for Count Tasks:
Tap into the Count Task and use the numeric keypad to enter the number desired.
Click the + or - signs to add to or subtract from the default value by increments of one.
For information about how to add Tasks to Missions, check out this article.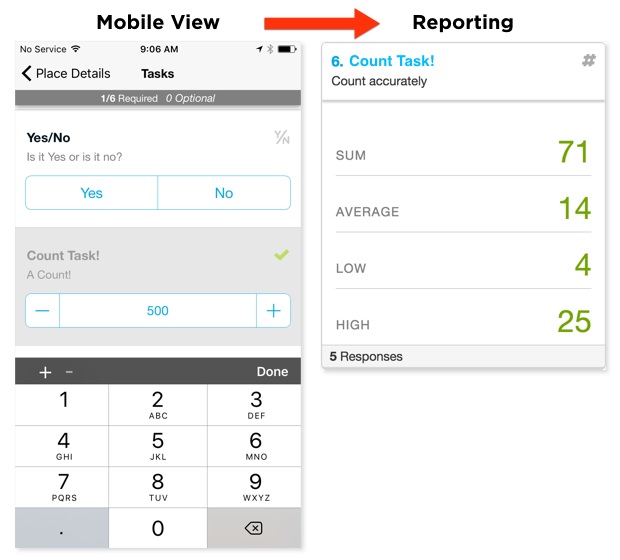 Adding a Default Value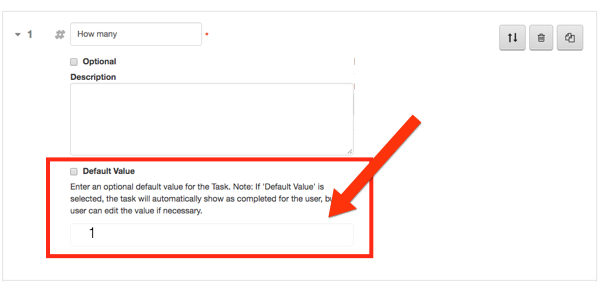 When choosing a Count Task, you have the option to select a default value to pre-populate the Task with a specified value. This can be useful to convey a baseline or target value, and let the reps adjust based on what is actually present in the field.
For example, when a User selects a brand that is on display, they may be prompted with a conditional Count Task, "How may items are on display?" If there is a typical response you would expect the user to respond with, such as "1," use the default setting to automatically populate this task. The User will still have the standard functionality to adjust the Counts wherever needed. 
To specify a Default Value, select the check box and enter the number the Task should default to in the open field.
Mobile View With Default Value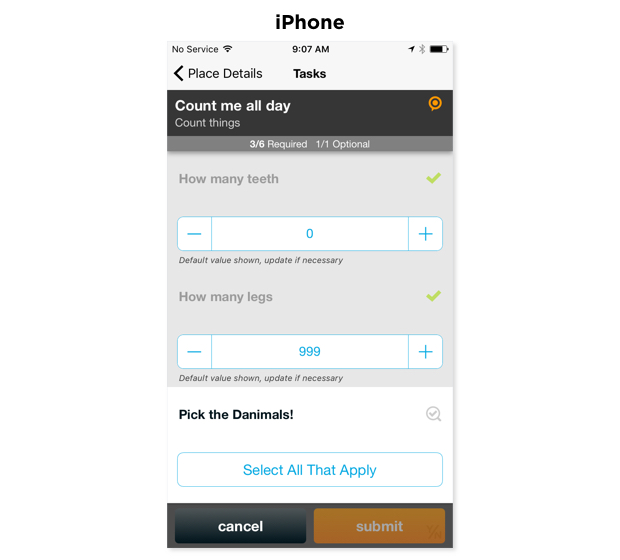 Text will indicate in the Task if a Default Value has been added. If no action is taken to adjust this number, the Default Value will be sent on Submit. Tap the existing value to enter into the number key pad or use the plus and minus signs to adjust the value as needed.