Completing a Searchable List Task
Do you work with lists of SKUs, items, or products? Chances are you'll come across a Searchable List or Multi-select Searchable List Task! This Task allows you to make selections from an extensive list of options. You can choose as many items as necessary, or your admin can decide to limit the number of items you can select.
To complete Sub-Tasks for a Searchable List Task:
Select an item by using the search bar or scrolling through the list.

If you need to select multiple items you may tap the 'Multi-select' button. It will highlight in blue once you have tapped to select it.

Select the item(s) you need by tapping on each said item.

If you accidentally tap an item you don't need, don't worry! You can tap it again to 'Deselect' the item. It will prompt you to confirm, just to be sure.

Once you've selected the item or items you need, you can click 'Done' and you will be brought to a list of your items. You'll now be brought to the Summary Page. Tap on each item you need and you may or may not be prompted to add additional information, called subtasks, depending on how your admin has set this up.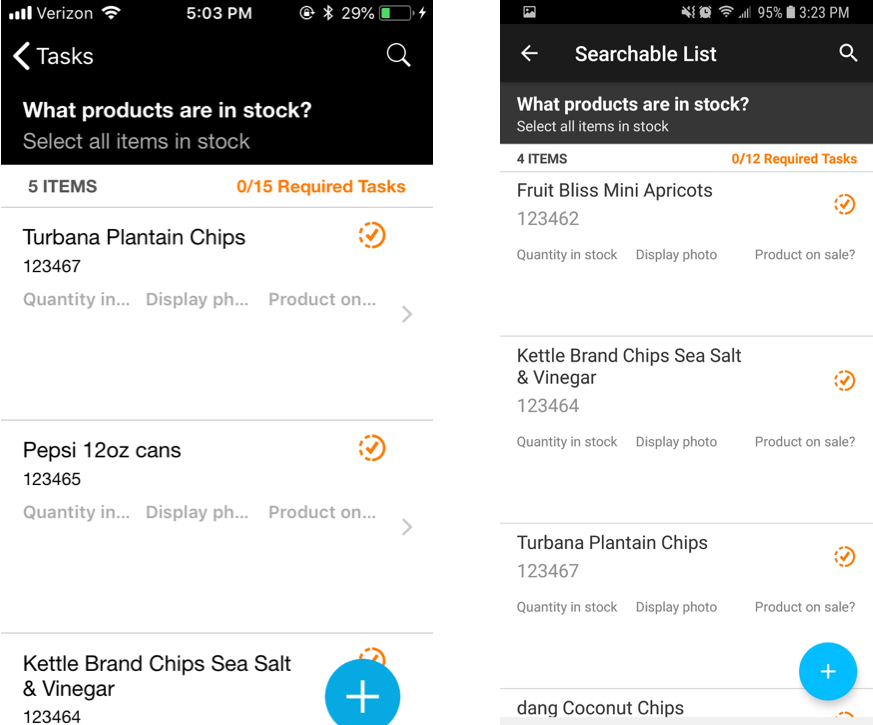 Once you've tapped on your item and begun your subtasks, you can click 'Done' and move on to other items, if you have them.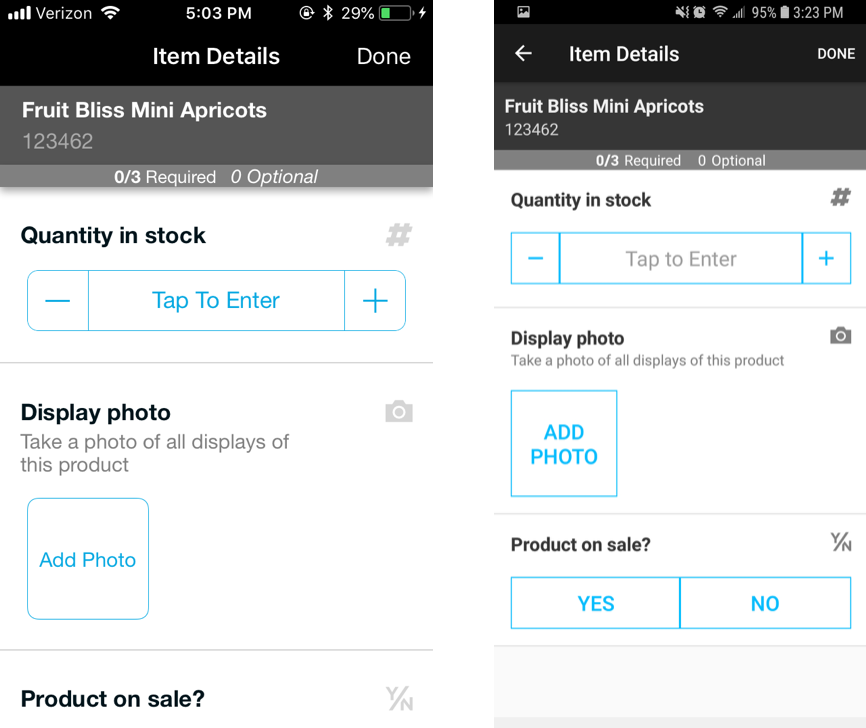 Once you are done with the subtasks, there will be a green check mark by each item. This means you're good to go!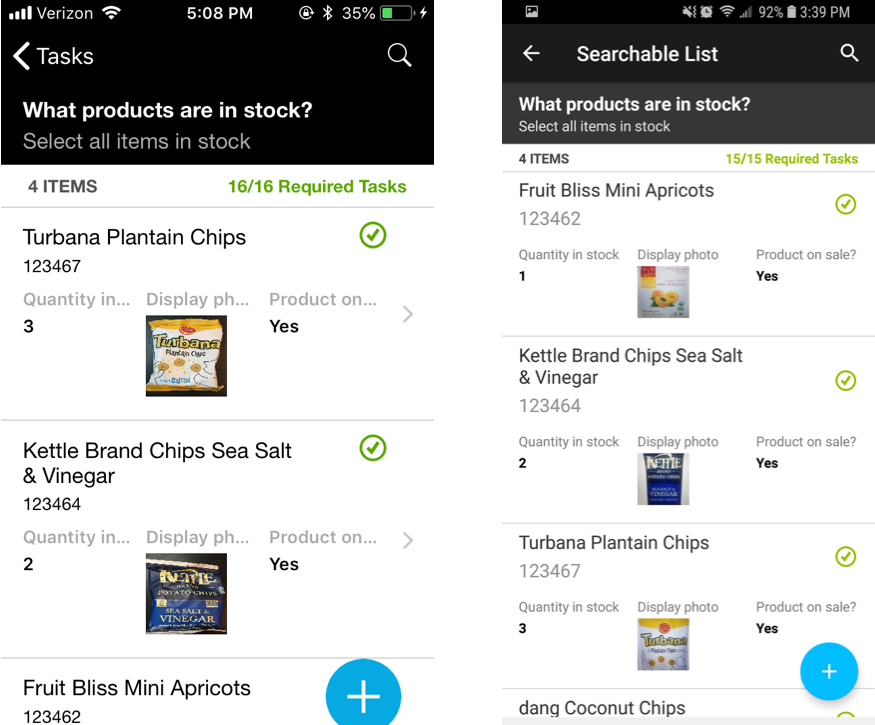 Need to delete an item? Simply swipe left on the item. This will prompt a confirmation, just to be sure. When you have finished editing items, tap 'Tasks' in the upper left-hand corner to return to the mission.