Place Details
Do you want to see which missions are available at a location? Place Details is where you want to be. This article will discuss Info Icons and how to map a route to a Place.
Name, Address, Distance
After tapping into the main gray area, you will see the name and address of the Place, as well as the distance from your current location. If the Place has a Custom ID, it will appear between the name and address.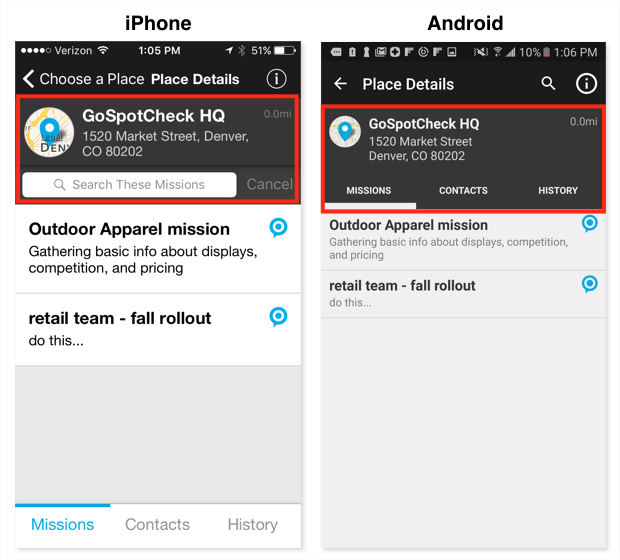 More Details
If the company setting has been enabled, you will be able to view additional information for each Place that has been assigned as a Property value on the backend; for example: account segment, type or region. Tap Show to display More Details. If there is no additional information available, Show will not display.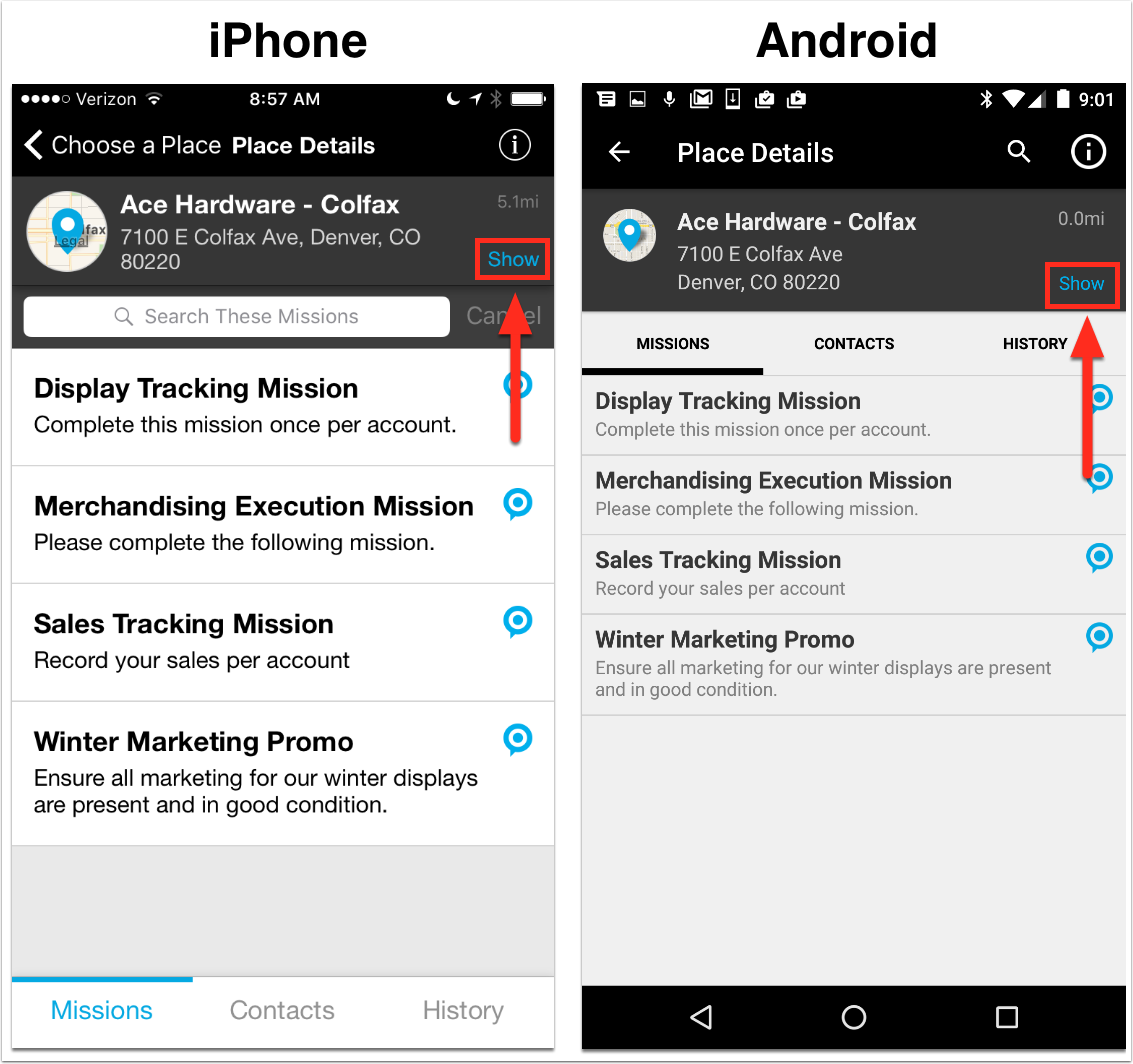 Tap hide to collapse More Details and return the the Place Details page. 

Search for a Mission
You can search for missions within the Place Details page. On iPhones, tap into the Search bar. On Androids, tap the magnifying glass icon.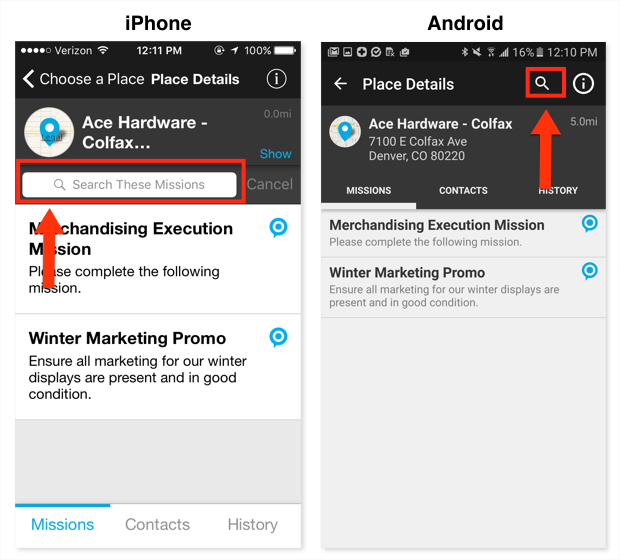 Info Icon
An Info Icon is shown in the top right-hand corner of an account listing. By tapping the Info Icon, you will see that an administrator has added a PDF to the record for this Place. Typically, the file attached is a product list, picture, catalog, or compliance document. Please note that not all companies use Info Icons, so this does not apply to all users.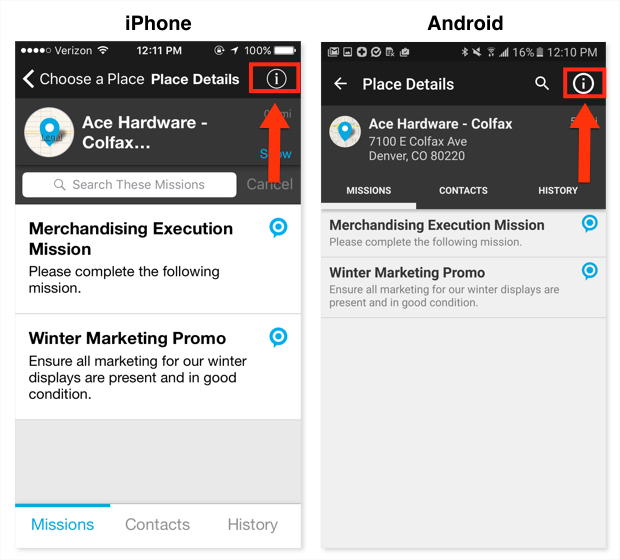 Sample Info Link PDF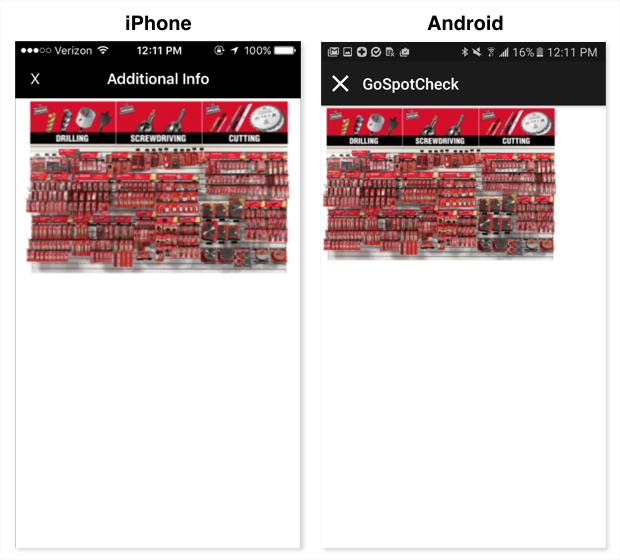 Map - Get Directions
To get directions to the location, tap the map pin next to the address. Your device will then open your default mapping application (ie Google Maps or Apple Maps) with directions to the location.