Disable a Place
If you wish to remove a Place from GoSpotCheck (due to location closing, contract expiration, duplicate Place discovery, etc.), you can disable it.
To disable a Place, select Places from the main navigation bar and search for the place. From here you can disable the place in line.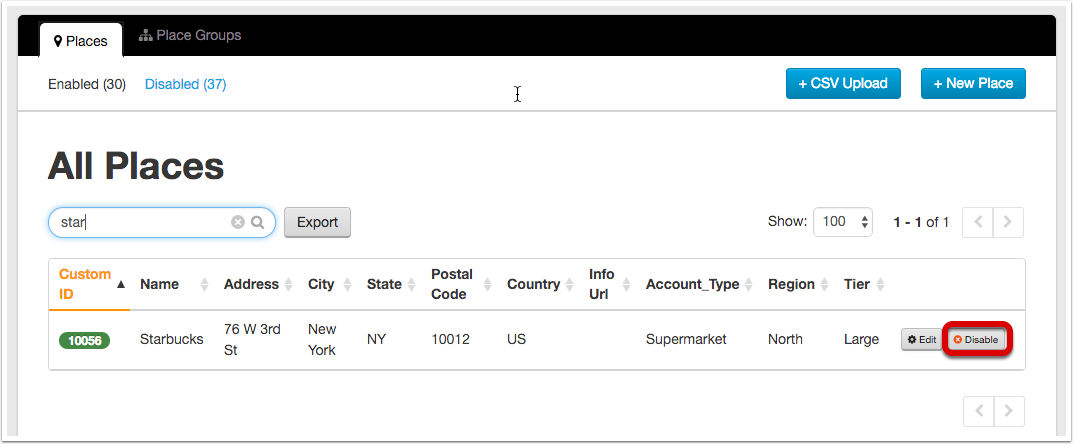 You can also disable a place from the individual Place Profile.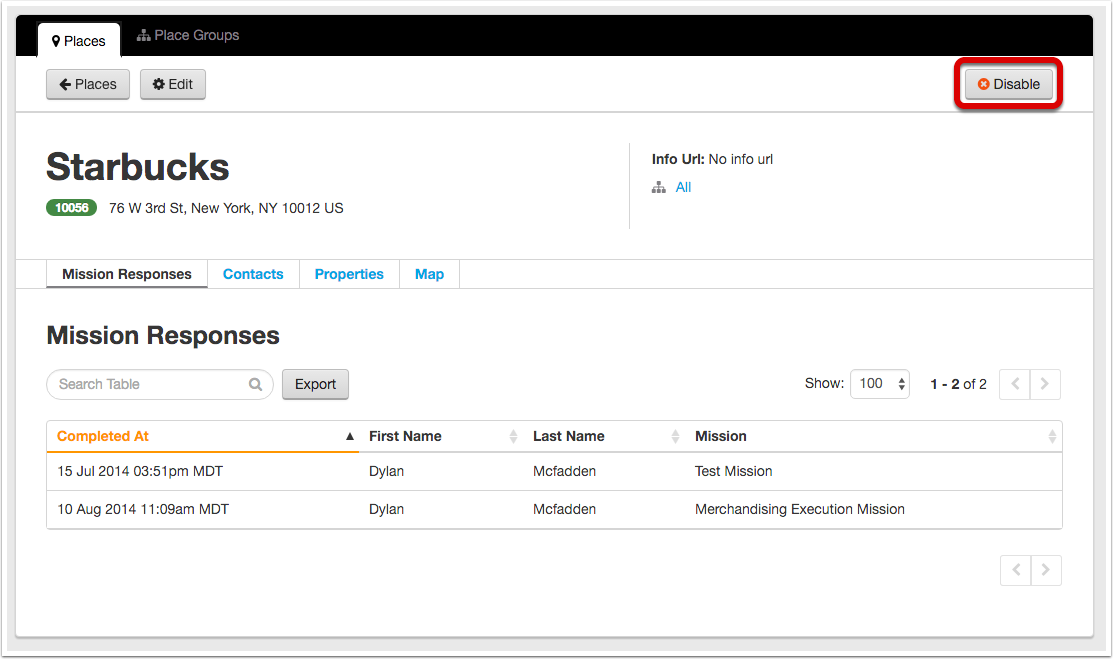 The Place will immediately be disabled from GoSpotCheck.