View & Edit a Place Profile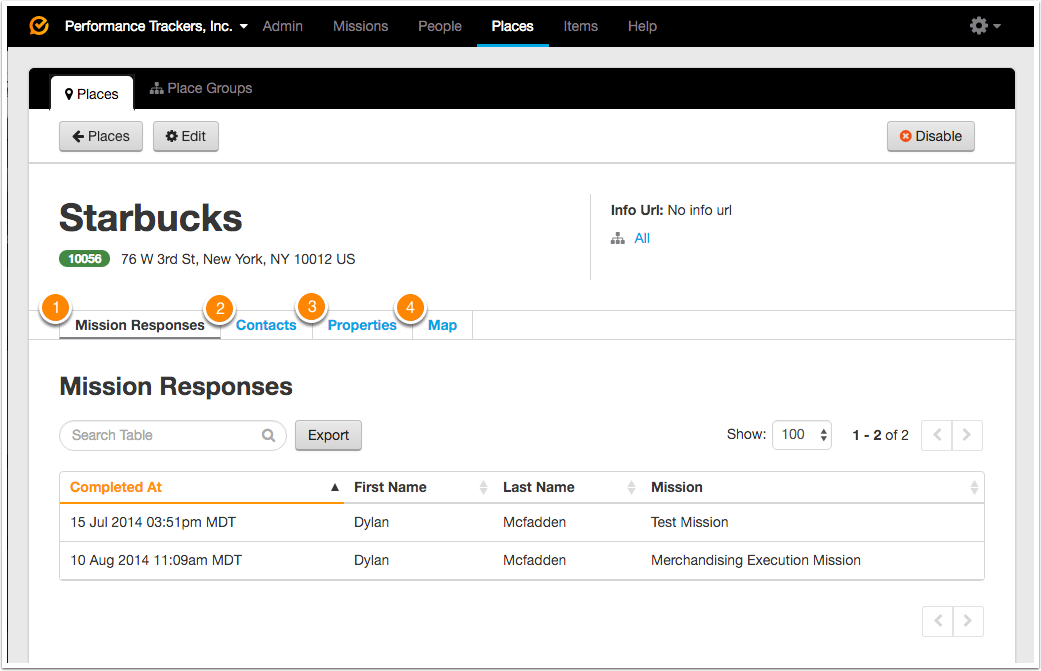 Viewing a Place Profile
At the top of the place profile is the place name.  In the case above, "Starbucks". Below the name is the custom ID (if any) and place address.  An ID is not required, but is available for account numbers, store numbers, etc.
To the right is the InfoLink, if you've had one added to the place.  Learn more about InfoLinks here. Below the InfoLink is the place group icon and the list of place groups the location is included in.  Note: It may only be in the "All" place group.  For more information on place groups, click here.
Moving down the page, you will find tabs for "Mission Responses", "Contacts", "Properties", and "Map":
The "Mission Responses" tab will show you all mission responses that have been completed at the location.  This information is provided in the table at the bottom which includes the date and time the mission was completed, the first and last name of the person who completed the mission, and the name of the mission that was completed.  You are also able to search and export the information in the "Search Table" bar and with the "Export" button.
The "Contacts" tab will show any contacts that have been added to this company and any contact information.  Note:  Contacts may be added by users or admins and are shared with all users.
The "Properties" tab shows the name of any properties associated with the place and the property value associated with each.
The "Map" tab shows a map with a pin exactly in the location based on the address.  This map may be viewed in standard "Map" or "Satellite" view. 
Editing a Place Profile
If you need to update the details of any location stored in GoSpotCheck, it's very easy to do. From the All Places page, you can click the Edit button all the way to the right of the Location's name.

Or, from the Location's profile page, you can click the Edit button above the location's name.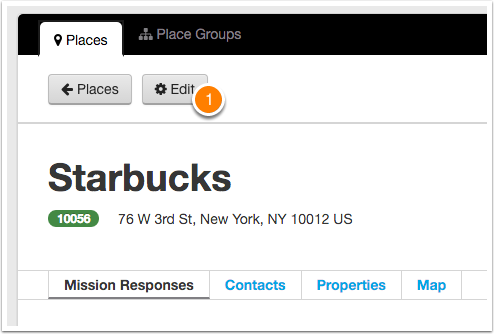 Edit the necessary fields. For more information on the Place fields and editing options, visit our Adding a Place article.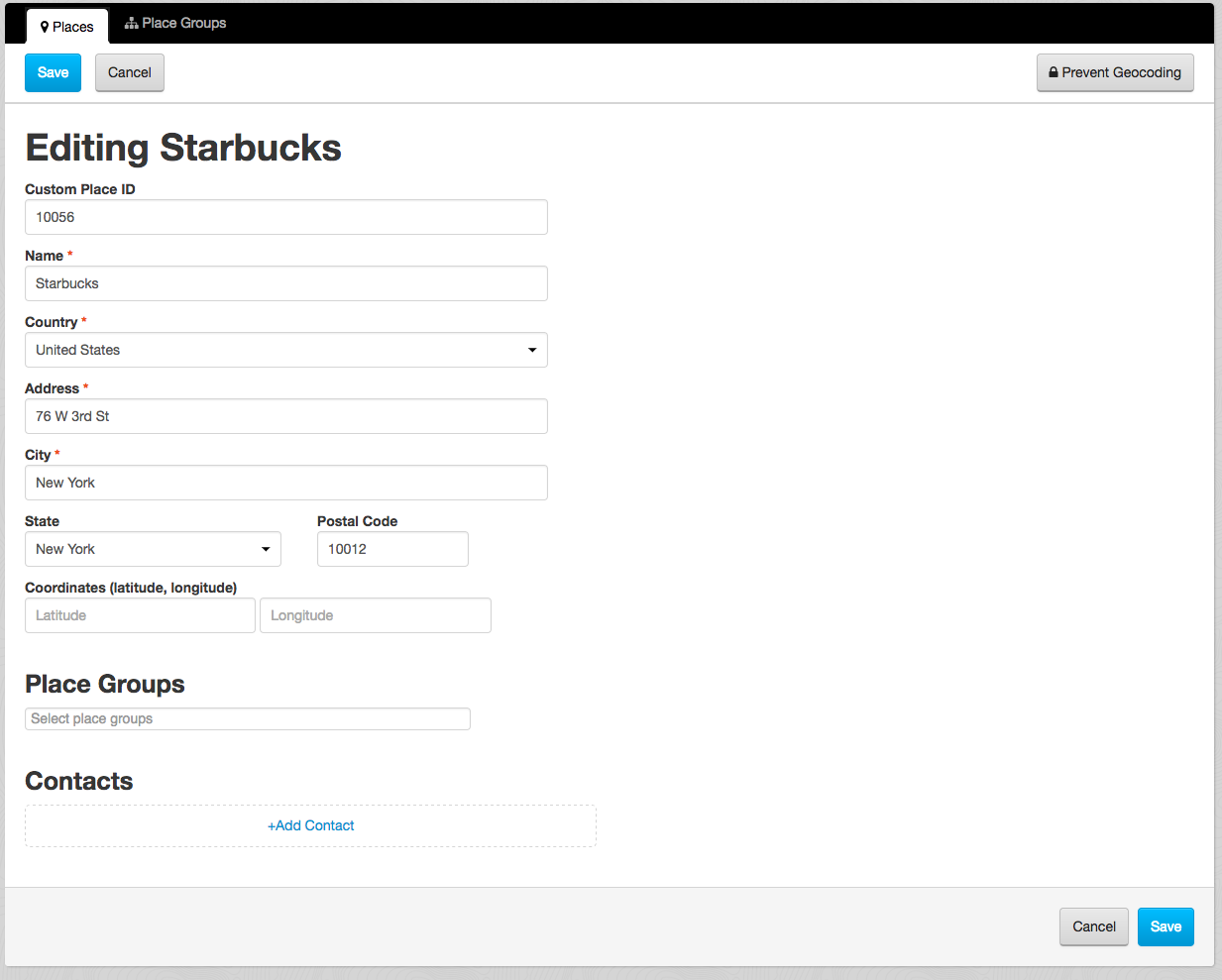 When you are finished editing, click Save.