Creating, Editing, and Deleting Teams
Once you have users loaded into GoSpotCheck, you can begin to organize them into teams. To start, click on the Teams tab from the main People page and click on "+ New Team" in the top right corner. 

When creating a new team, you need to first give it a name and then add the people you want associated with it by clicking the check box next to their name. You can always edit the list of users in a team after the team has been created. There is no limit on the number of people that can be in a team, and people can be part of multiple teams as well.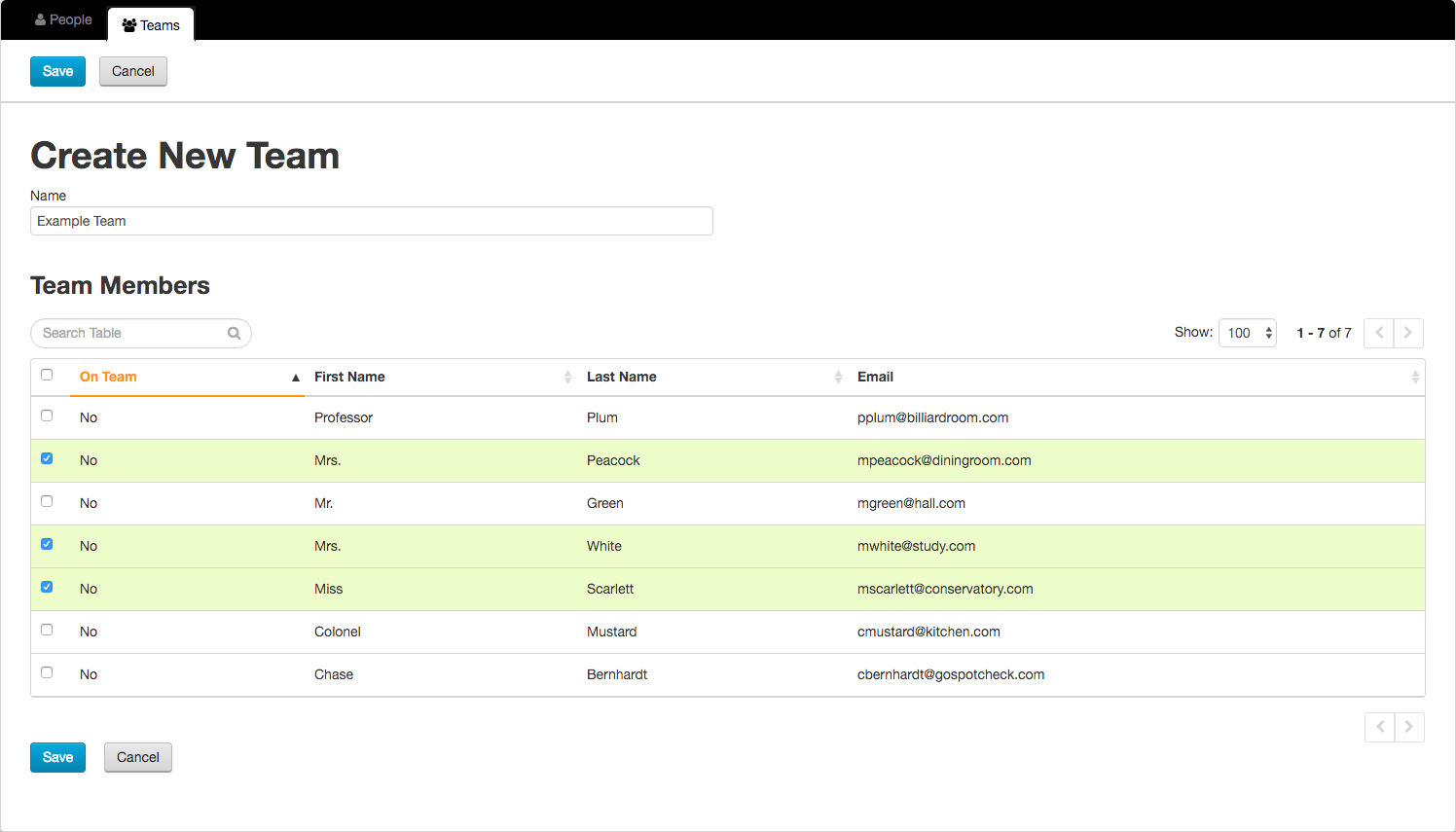 After you have created a team, you can always edit or delete the team from the main Teams page by clicking on the relative icon on the righthand side of the teams row. Deleting a team will not delete the people associated with that team, but just the actual team itself.
Deleting a team can cause disruption to active missions, advanced reporting, and filtering. Please review the following implications of deleting a team to ensure it is the best action for your use of GoSpotCheck. 
If the team is currently associated with any active missions, those missions will no longer be deployed to the users that are a part of that team.
If your company uses Advanced Reporting, please consult with your customer success manager before deleting a team that contains missions linked to Advanced Reporting.
When a team is deleted, a company Admin no longer has the ability to filter that team when reviewing the Reporting Overview for a specific mission.
To delete a team, follow these steps: 
From the main navigation bar, select People.
Select Teams.
Locate the Team you want to delete, then select the Delete button that corresponds with that team.
If you want to proceed to delete the team, click Yes, Delete.