Create a Team
There are two different kinds of Teams in GoSpotCheck: Standard Teams and Smart Teams.
Standard teams are groups of users within GoSpotCheck, and can include any user in the system, regardless of their properties.
Smart Teams are dynamic groups of users that update automatically based on any combination of user properties you define. Users are included in a Smart Team whenever their user properties match the ones you've defined; they are removed from the Smart Team if those properties change.
Create a New Team
Once you have users loaded into GoSpotCheck, you can begin to organize them into Teams.
In the web dashboard, navigate to People > Teams
In the upper right, click + Add New.
In the Create Team slide out, enter a name for the Team and select whether it should be a Smart Team or Standard Team and click Next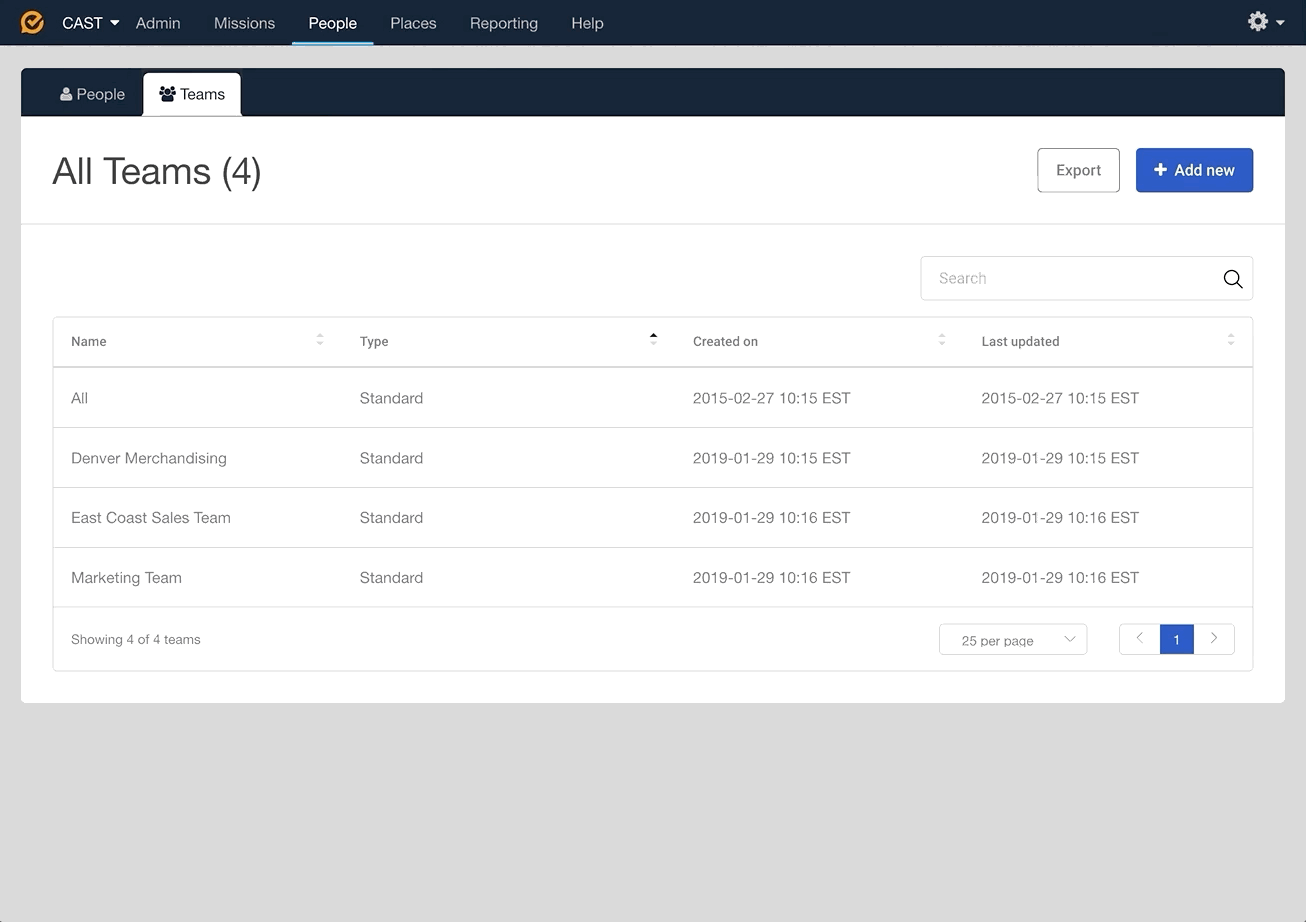 Creating a Smart Team
Smart Teams help you organize your users by properties that they have in common. With the Team's purpose in mind, determine the criteria to use when creating your Smart Team.
Configure Smart Team Criteria

On the left, select an available property from the dropdown menu then you can search for a specific value.
When you're finished defining filters, click Preview Team. You'll see a list of up to 25 users  who meet the selected criteria. Use the preview to confirm the filters you've configured return the users you would expect to be added to the Team.
Once you have defined all the filter criteria for the Team click Save in the upper right hand corner of the screen.
Combining Smart Team Criteria
Smart Team criteria can be combined to filter users on more granular levels. For example, you could create an East Market Activation Team,  by configuring the Smart Team to include all users who:
Have a Market property of east
Have a Division property of activation
To apply additional criteria, click +Add Filter.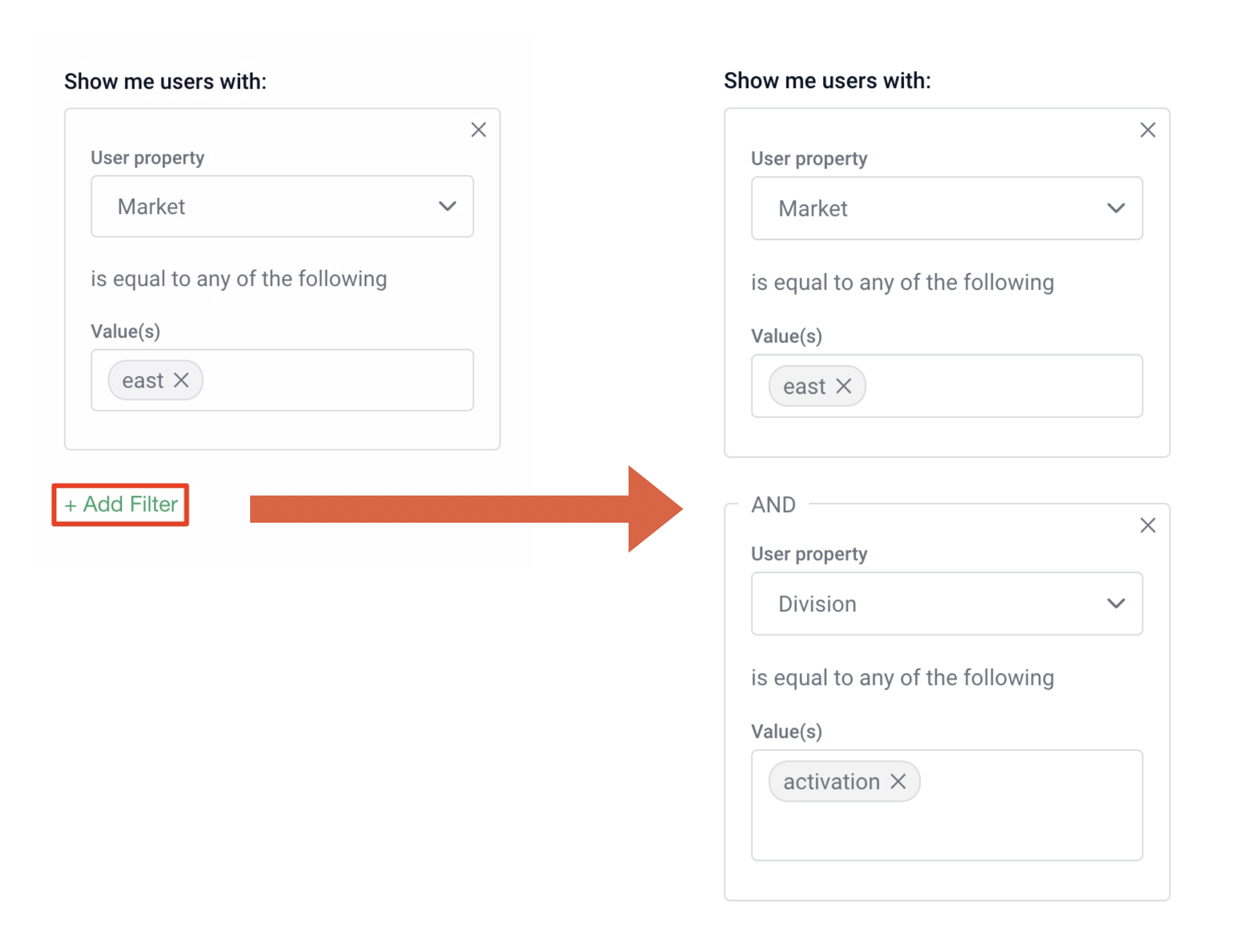 Creating a Standard Team
When creating a Standard Team, you have can add any User in your company that has not been disabled. To assign People to a Standard Team:
Select the Users you want to assign to the Team from the table by clicking the checkbox
In the upper right corner, click Save.