Web Dashboard - Release Notes
The GoSpotCheck Platform is getting better all the time; find Release Notes for all changes below. Most recent releases appear at the top ☝️
---
October 15, 2020 Release
ENHANCEMENTS
There are two new columns in the Mission and Task Response CSV and XLS Exports.

The column for the Mission Responses' Date & Time has been separated into two distinct columns. Now there is a singular column for the date when the Mission Response was submitted ('Mission Completion Day'), and separate column which includes the time of day when the Mission Response was submitted ('Mission Completion Hour').
There is also a new column which includes the Distance to Place, in miles. This column displays the total distance between the user's geocoordinates when they started the Mission vs. the geocoordinates of the Place they indicated they were visiting. Distance is represented as the crow flies.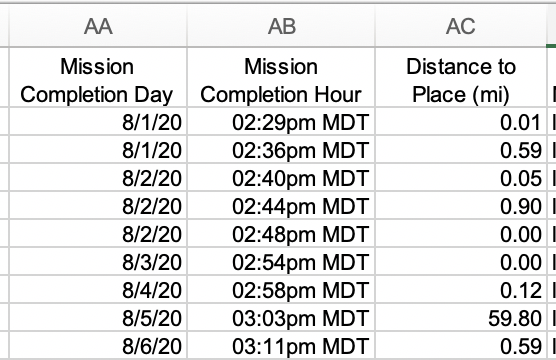 ---
August 18, 2020 Release
ENHANCEMENTS
Select All for Teams/Place Groups: When creating a new (or editing an existing) Team or Place Group, you can now click the checkbox in the very first column header to select all Users or Places in the list below.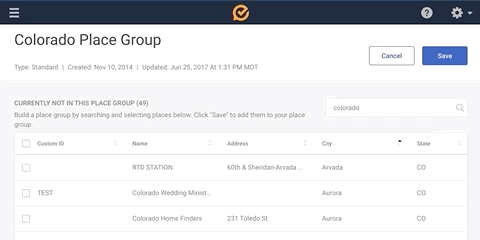 ---
August 10, 2020 Release
ENHANCEMENTS
Linked User & Place Profiles: When you click into a Team or Place Group, you see a list of all of the Users included in that Team, or Places included in that Place Group. Now, you can click on the User or Place name from the list to be taken to its corresponding profile page.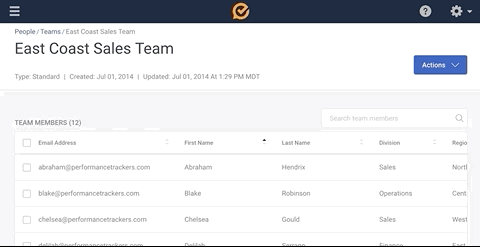 ---
August 5, 2020 Release
ENHANCEMENTS
Photo Task Configuration > Max # of Photos: Web Dashboard Users with Mission Edit access can now configure the max number of photos they would like mobile users to submit via Photo Task. Previously, mobile users could submit up to 3 images per Photo Task. Now, you can select any number of photos between 1 and 10.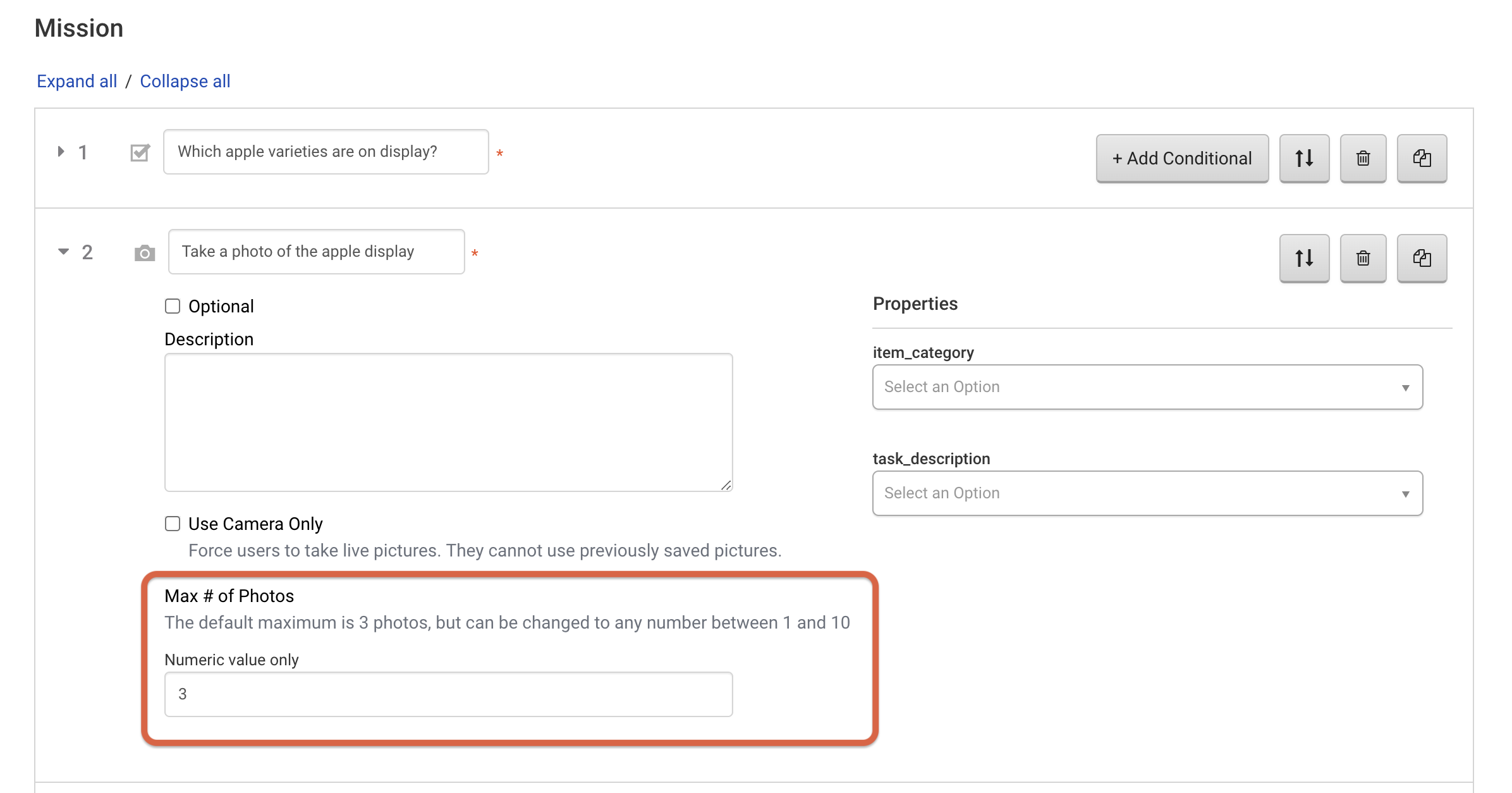 ---
June 16, 2020 Release
NEW FEATURES
Introducing a brand new way to track Temperatures in GoSpotCheck
---
Even though the Summer Olympics are postponed until 2021, I still feel like it's Olympics season. The Colorado breezes ebb and flow with the subtle fanfare of Leo Arnaud's 'Bugler's Dream' (...you hear it too, right?), and I'm invariably rendered emotional at the mere sight of parents playing soccer, rock climbing, or going for jogs with their children (because what if THIS. EXACT. SCENE. shows up in a 'Thank You Mom' commercial as an homage to 'where it all began' during the 2032 Olympics?).
But what really gets me is the single-minded focus and dedication it requires to be an Olympic athlete. It's wildly awe-inspiring; those years of work and deep sacrifice, the days when the goal appears wholly unreachable, the path to get there unglamorous and riddled with insurmountable challenges. But one day at a time, one hurdle at a time (see what I did there? You can take the girl away from the track...), they put in the time, lay the groundwork, kept showing up, and arrived.
...I'm getting misty-eyed again…
Half a world away from Tokyo, here in our own arena of Field Execution Management, we're in the midst of a pretty pivotal moment ourselves. For many, many months, we've been building the foundation for our 12th task type (making my heart insanely happy by filling in the final empty slot in our Task Type grid).
So without further ado -Temperature Task , welcome to the fam. We're so smitten.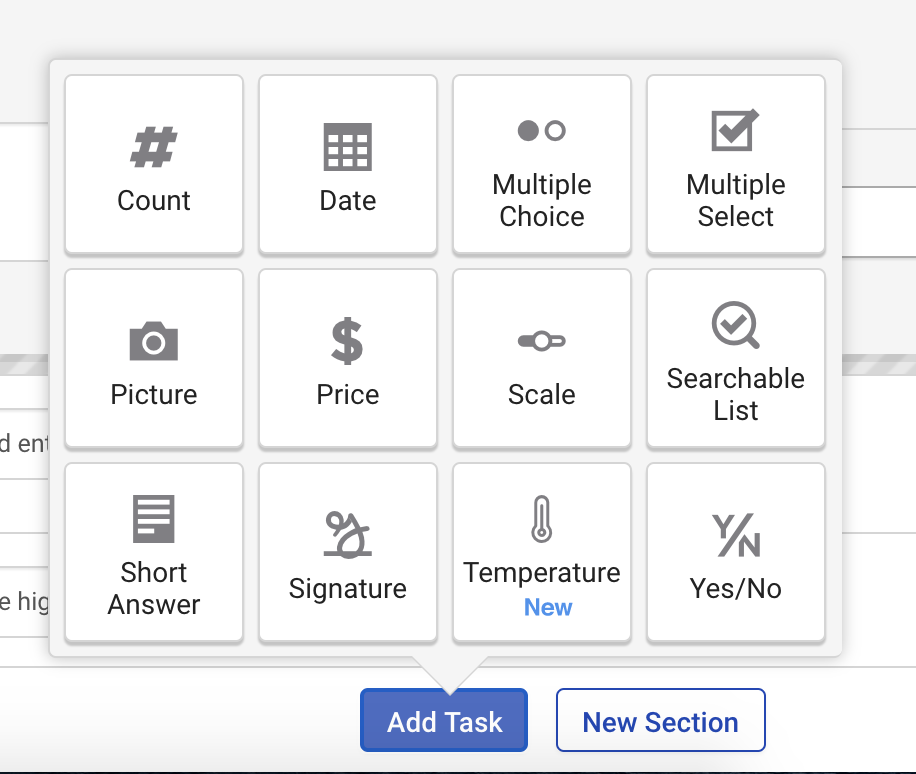 With this new Temperature Task, you can not only add it to your missions as a stand alone task, but can apply conditionality to the temperature value that is input within a task response - when a temperature falls outside of an acceptable threshold, you can tailor corrective actions that are asked of your team, thus ensuring you're able to first of all mitigate any immediate issues, and then analyze trends over time in reporting to improve upstream workflows and policies. Finally, your field team can also connect to newly supported Bluetooth thermometers and complete the Temp Task with one tap.
Learn more in our Product Updates blog!