Manage Place Groups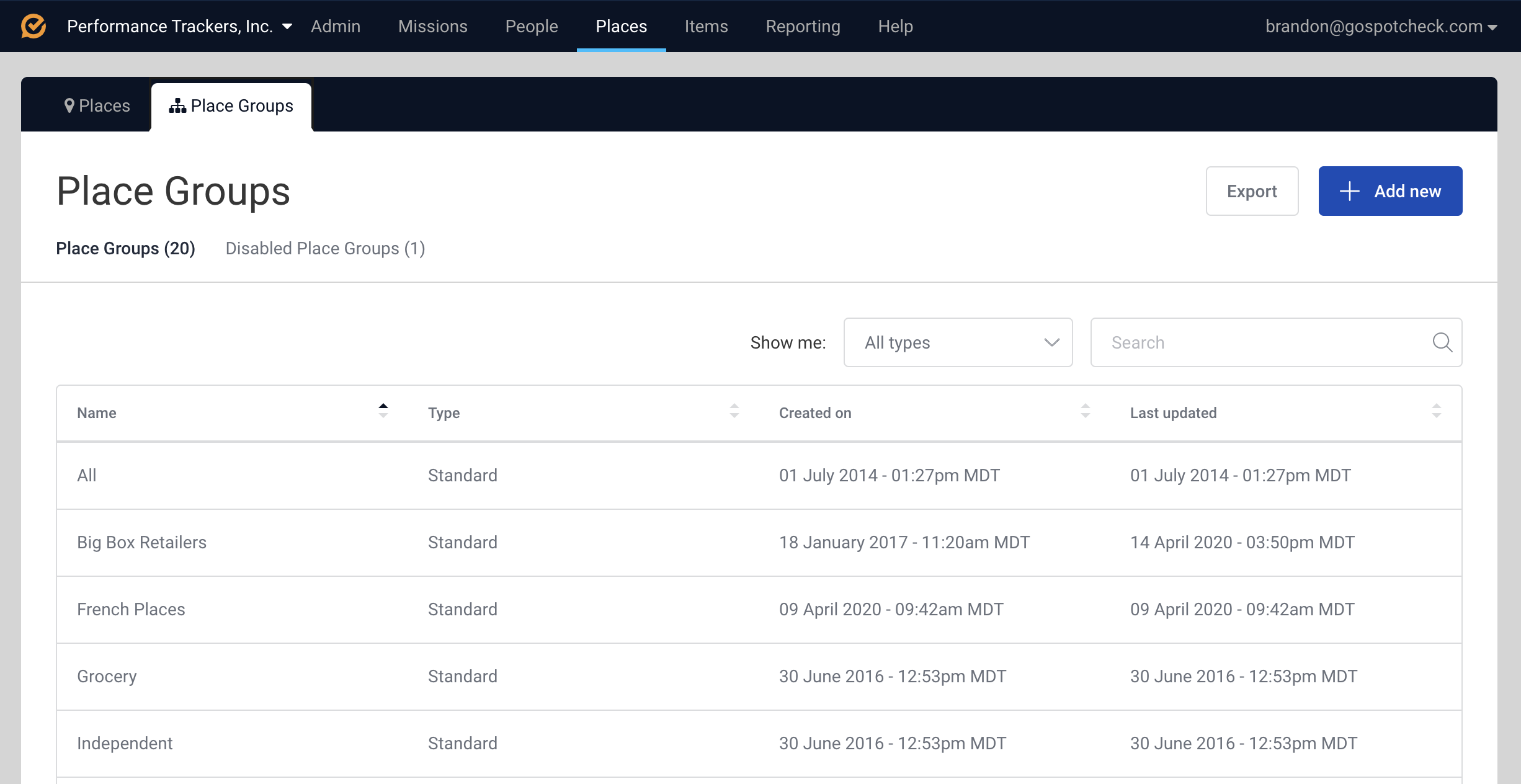 View Your Place Groups
You can view all of the Place Groups that have been created in your company by clicking Places > Place Groups. Place Groups are listed in alphabetical order, but you can click on the table headers to sort by Place Group Type, Creation Date, or Date of Last Update.
You can also narrow the list of Place Groups by using the Type Filter dropdown (view Standard or Smart Place Groups only), or by typing the name of the Place Group into the search bar and pressing Return on your keyboard.

Disable a Place Group
Any new Place Group that you create is automatically enabled, which means that you are able to deploy Missions to the places in the group immediately. However, when it is no longer necessary to deploy Missions to a particular Place Group, you can disable it in GoSpotCheck.
Select Places from the main navigation bar. Then select Place Groups.
Select the Place Group that you want to disable.
Click on the Actions drop-down and click Disable Place Group.

You will receive a notification that the Place Group was successfully disabled.
Place Groups that have been disabled can be found in the "Disabled Place Groups" tab (Places > Place Groups > Disabled Place Groups).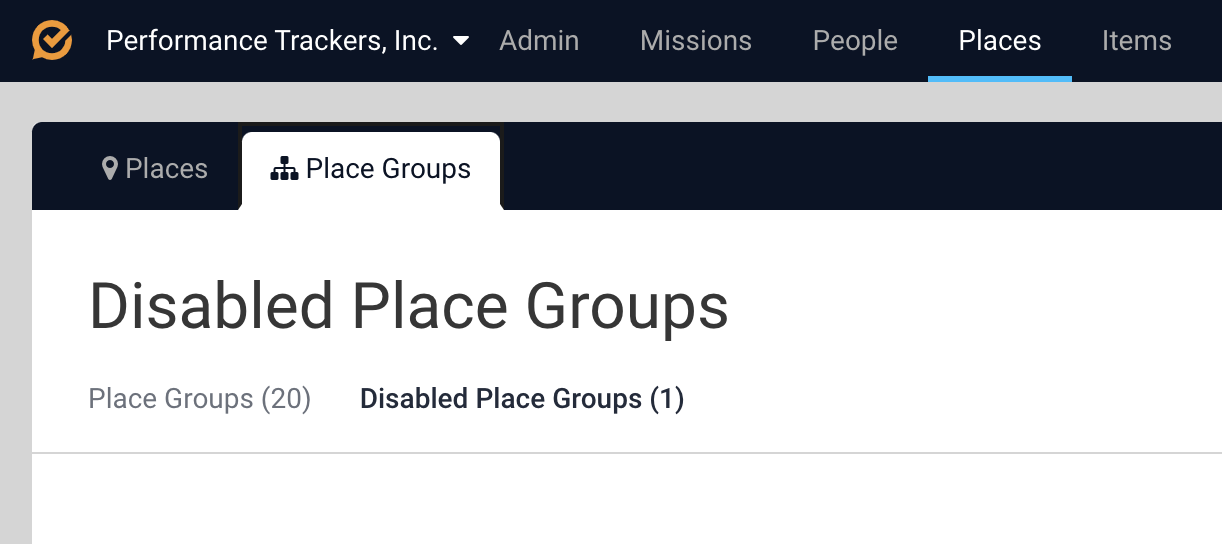 Enable a Place Group
If you need to deploy a Mission to a Place Group that has been disabled, you can re-enable it.
From the Places tab at the top of your screen, navigate to Place Groups
Under Place Groups, click Disabled.
Navigate to the Place Group you want to re-enable from the list and click into it.
Click the green Enable Button in the top right-hand corner of the page.