Correcting CSV Upload Errors
Sometimes, your CSV Upload will fail will to upload because of an issue with the file. These issues are most commonly formatting or matching errors, which can be easily corrected.
If your file fails to upload, you will see a status of "Failed" on the CSV Uploads page. Click the Details button to the right of the status to view possible errors in the upload.

You will also receive an email informing you of any errors in the upload. In this message, click View Upload Details to learn more.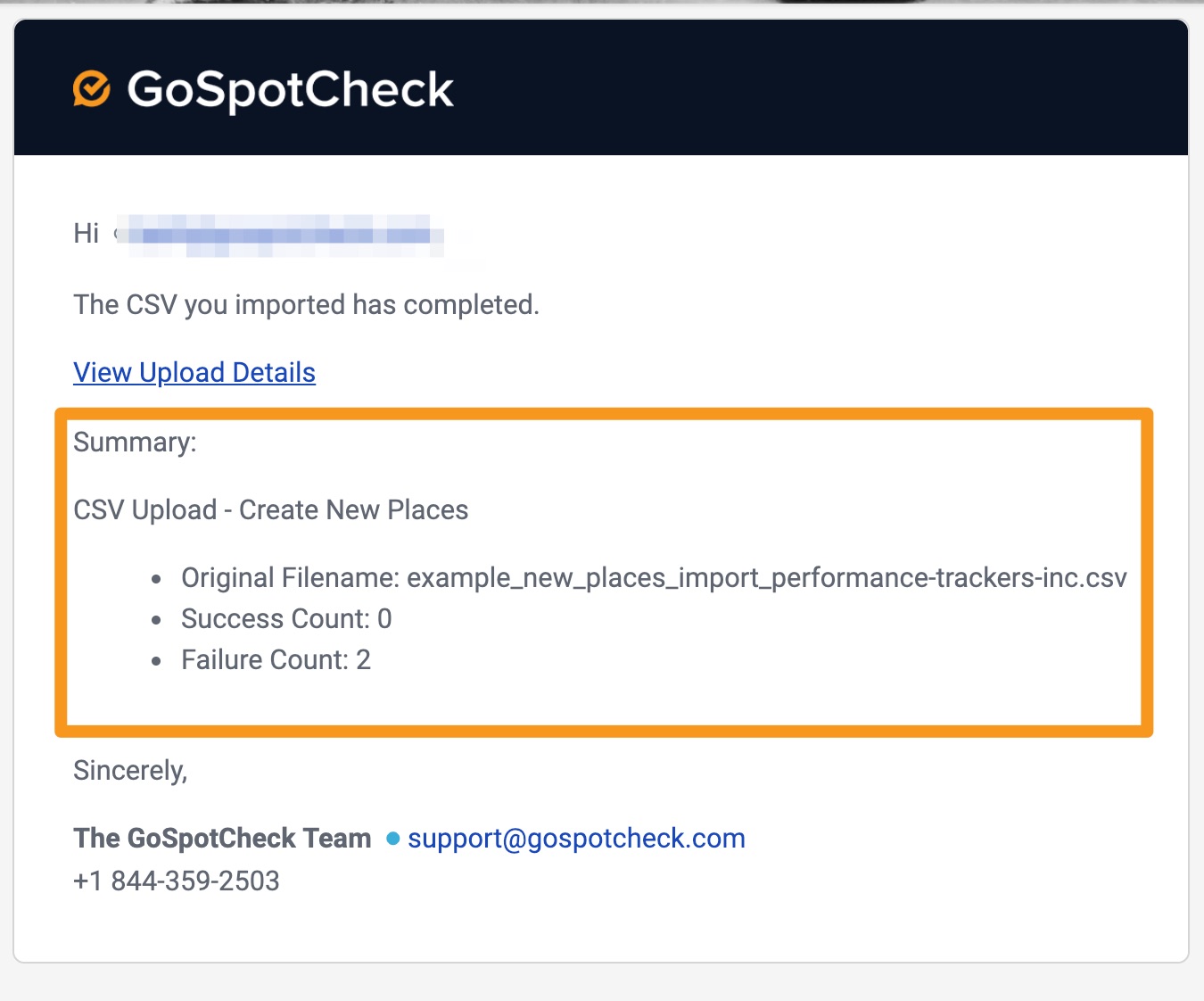 Identifying File Errors
From the CSV Upload > Details page, click Export Errors to CSV.
From your Downloads page, download the CSV file which includes the errors.
Open the file in a spreadsheet appliation and review the error_message column to identify errors in the file.
In your original upload file, correct the errors outlined in the previous file.

Tip: you can also access your original upload file on the CSV Upload Status Page above by clicking Download Original Import

Try your CSV Upload once again, this time with the updated file.