Edit or Delete a Team
After you have created a team, you can always edit or delete the team from the main Teams page by clicking on the relative icon on the righthand side of the teams row.
Edit a Team
To Edit a Team, navigate to People > Teams and click the Edit Button next to the team you wish to modify. Alternatively, from the All Teams page, click on the Team name and then click the Edit button in the top left corner of the Team's Profile page.
From this page, you can update the Team's Name, and add users to or remove them from the Team. Users who are currently on the Team are highlighted in green and have a blue checkmark next to their name. 
To add new users to the team, click the checkbox next to their name. The row will highlight in green.
To remove users from the team, deselect the checkbox next to their name. The row's highlighting is removed.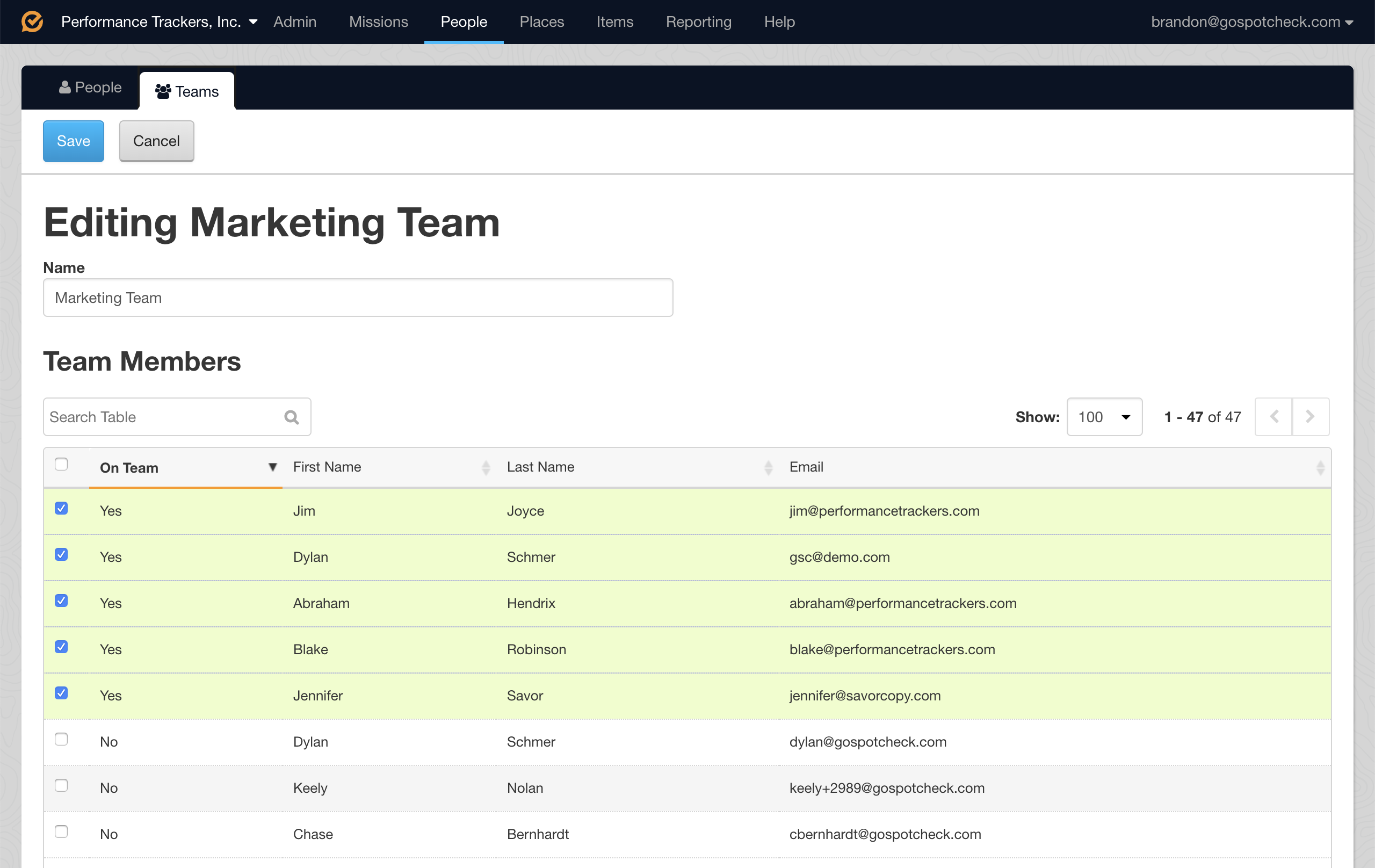 When finished editing Team members, click the blue Save button in the upper left corner. Or to abandon your changes, click Cancel.
Delete a Team
Deleting a team will not delete the people associated with that team, just the Team itself.
To delete a team, follow these steps: 
From the main navigation bar, select People.
Select Teams.
Locate the Team you want to delete, then select the Delete button that corresponds with that team.


If you want to proceed to delete the team, click Yes, Delete.