Missions Tab
This section describes the Missions tab. You will learn how to access Missions and how to understand the statuses of specific Missions. You will only see Missions which have been assigned to the Place you are trying to access. Keep in mind that your company may call Missions by different names: Activation, Survey, Report, etc. 
Tap a Place

iOS

Android

 

Tap an available Mission
Blue vs. Orange Icon
The colors to the right of the Mission will be useful to let you know if you have completed or still need to complete a Mission Response.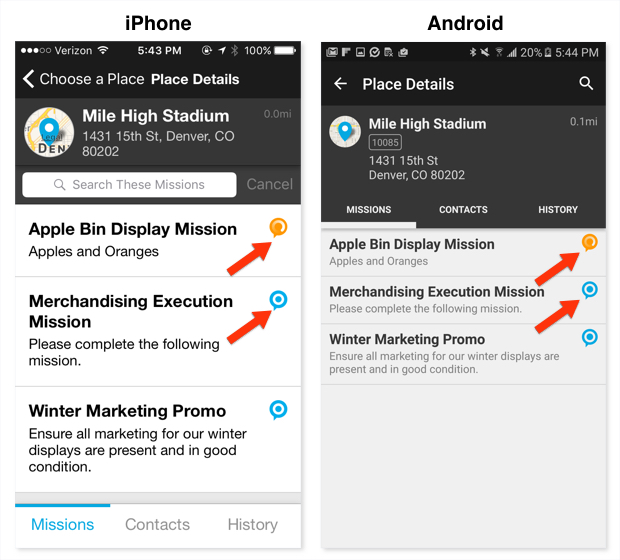 A Blue icon indicates that the mission has not been started at this Place.
An Orange icon indicates that the Mission is in progress at this Place.
Don't see the Mission you're looking for?
If you can see the Place, but not the Mission, there is a good chance that the Mission is not attached to that Place. At that point, we recommend that you reach out to either your manager or our Customer Support team (support@gospotcheck.com).
.