Complete a Mission Response
So, you made it to the Place Details page and you've identified the Mission you'd like to complete. Here's a quick overview of how to capture data and submit a Mission Response using the GoSpotCheck Mobile App:
Start & Submit a new Mission Response
From the Place Details page, tap the Mission you would like to complete

Tap Start Mission
Complete required tasks
Tap Submit

Tap Yes to confirm
Completing Individual Tasks
Each task is rendered differently in the mobile application, depending on the type of task it is. For more information on how individual task type look and behave in the mobile application, click HERE.
Required vs. Optional Tasks
In order to submit a Mission, all required tasks must be completed. Required tasks are those within the Mission that do not have the word "Optional" italicized beneath the task title.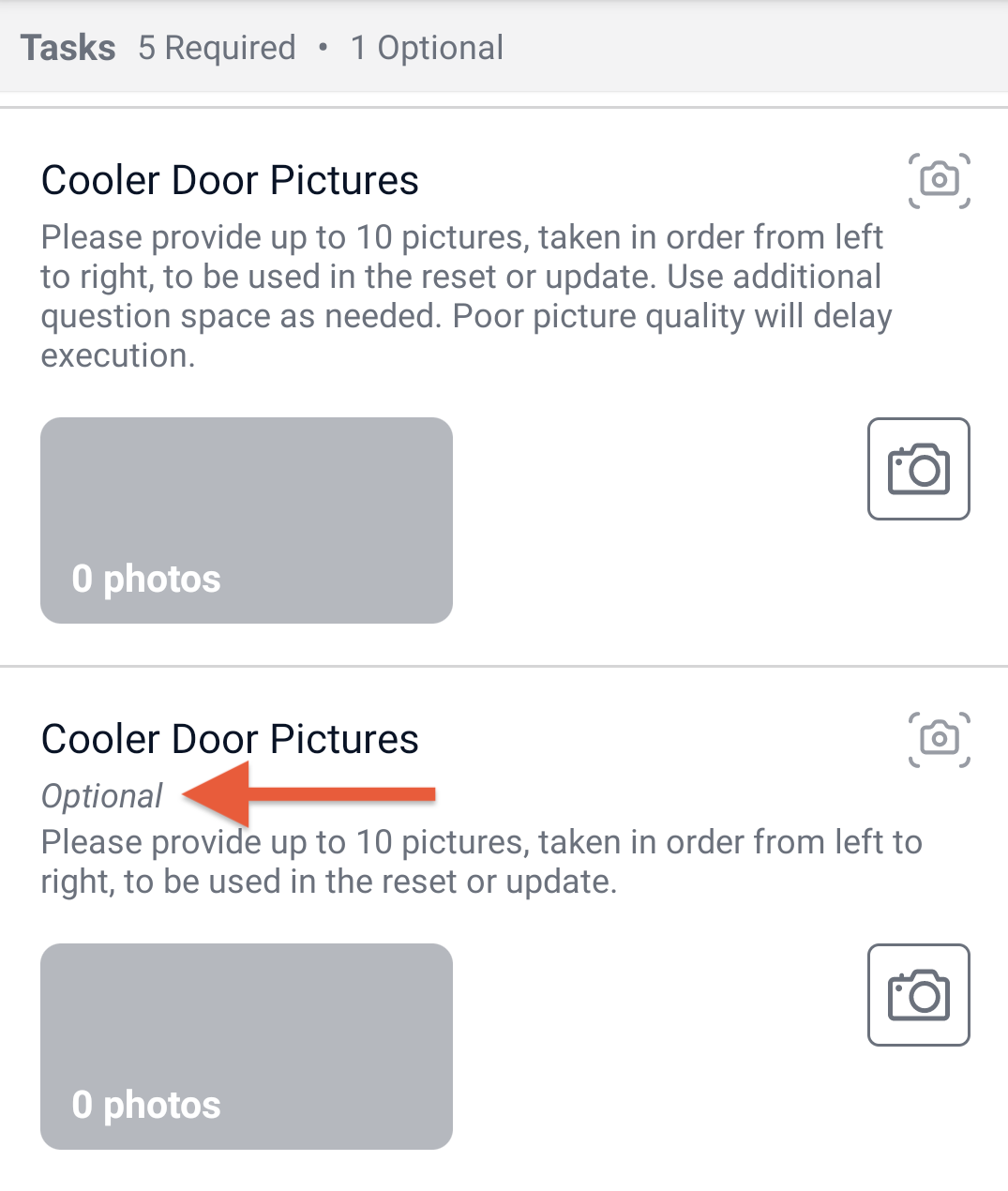 In the example above, the first task is required, while the second task is optional
Status Bar
You can monitor your progress toward completing all required tasks in the status bar, which is anchored to the top of the screen. The status bar counts the number of required tasks you've completed vs. the total number of required tasks. When the numerator and denominator match, the toolbar turns green and the Submit button illuminates.