Photo View
There are a number of ways to view and manage the photos that are collected in your missions.
You can:
View all pictures for one task
View individual pictures
Download pictures in a zip file
View All Pictures for One Task
To view all the pictures for one task at once, navigate to the Mission Overview and locate the Picture task you want to look at. Make sure to click on the name of the task to be taken to a view of all the picture responses for this task.

Here is the picture view.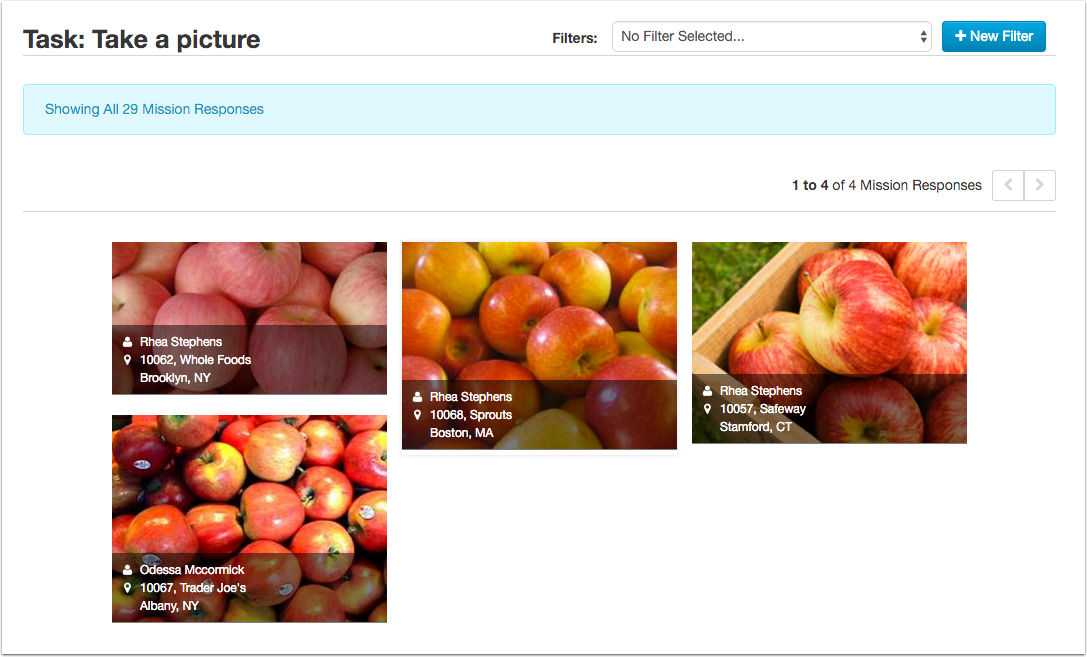 Viewing Individual Pictures
To navigate to an individual picture, access the all pictures view (described above) and then click on the picture you want to see up close. On the right hand side of the pop up, you'll see information about the mission and tasks.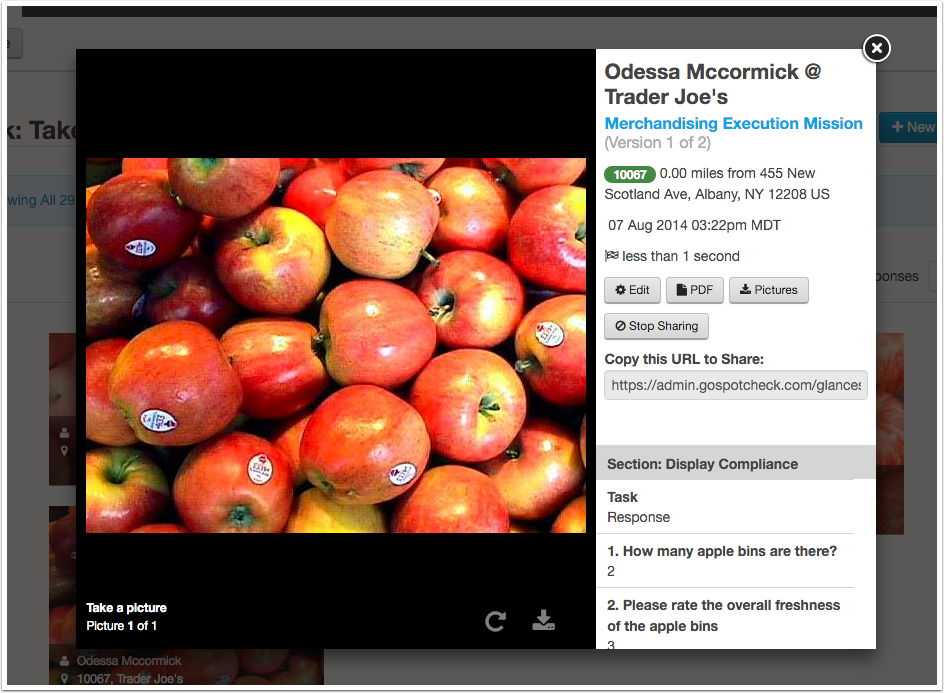 Download Pictures
You also have the option to download the pictures. For details on downloading, see Share Mission Response Data.