User Notifications: Web Dashboard
GoSpotCheck now includes Notifications, a feature that will enable your field reps to minimize the amount of time it takes to receive important updates regarding your key initiatives, and maximize the focus toward what's most crucial to you in the moment.  There is no longer a need to rely on internal e-mails within your organization for communicating with field reps about Missions. You can alert them from directly within GoSpotCheck! 
Our in-app Notification Center, along with Push Notifications on your users' devices, is a great way for your reps to receive timely and detailed information about the Missions they're completing in the field, so they can take action when and how it's most valuable to you.
Enabling Notifications
To enable Notifications for a mission, proceed as you normally would when starting or scheduling a Mission. For more detail on these steps, see our articles about Creating and Scheduling Missions.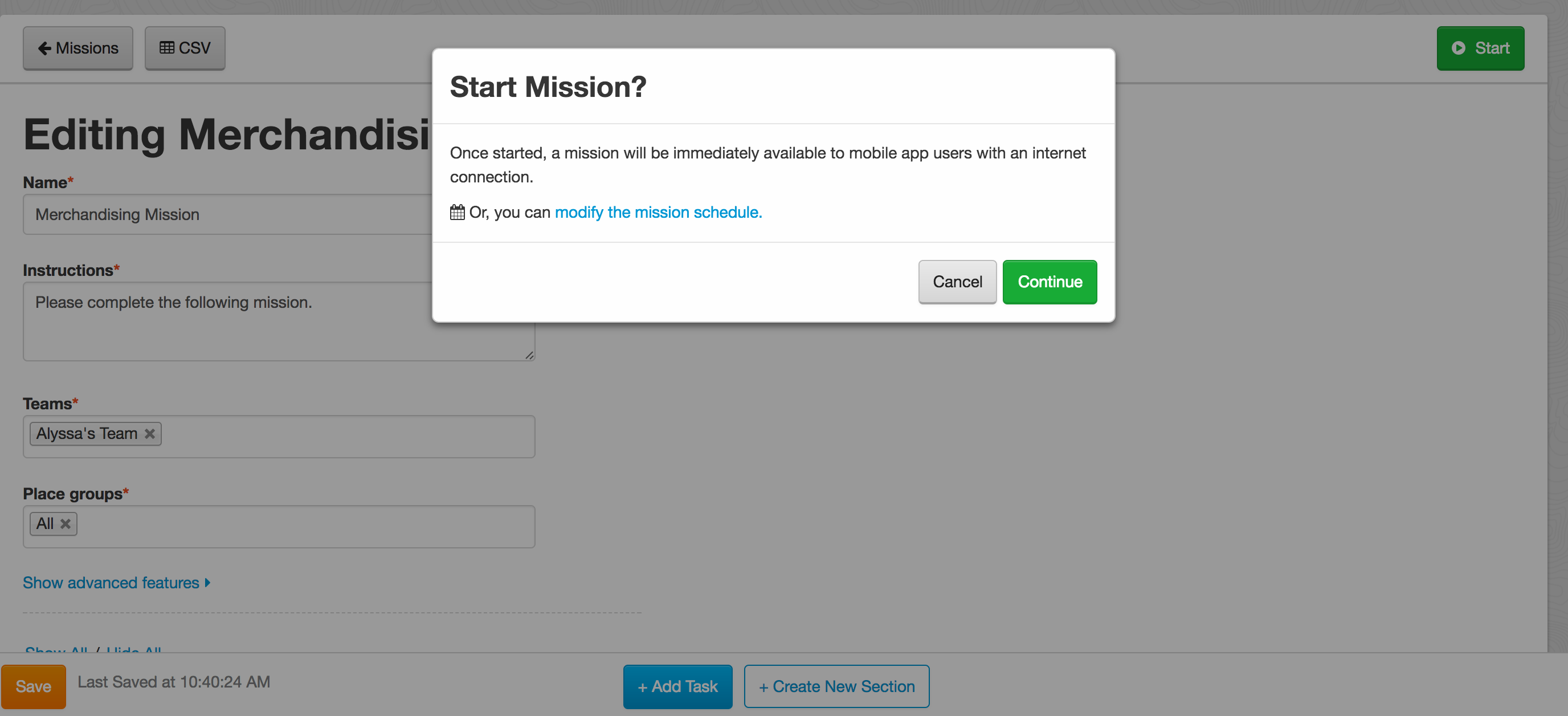 Click the green Continue button to start or schedule the mission. If Notifications are enabled for your organization, you'll then see a screen asking if you'd like to Notify your Users.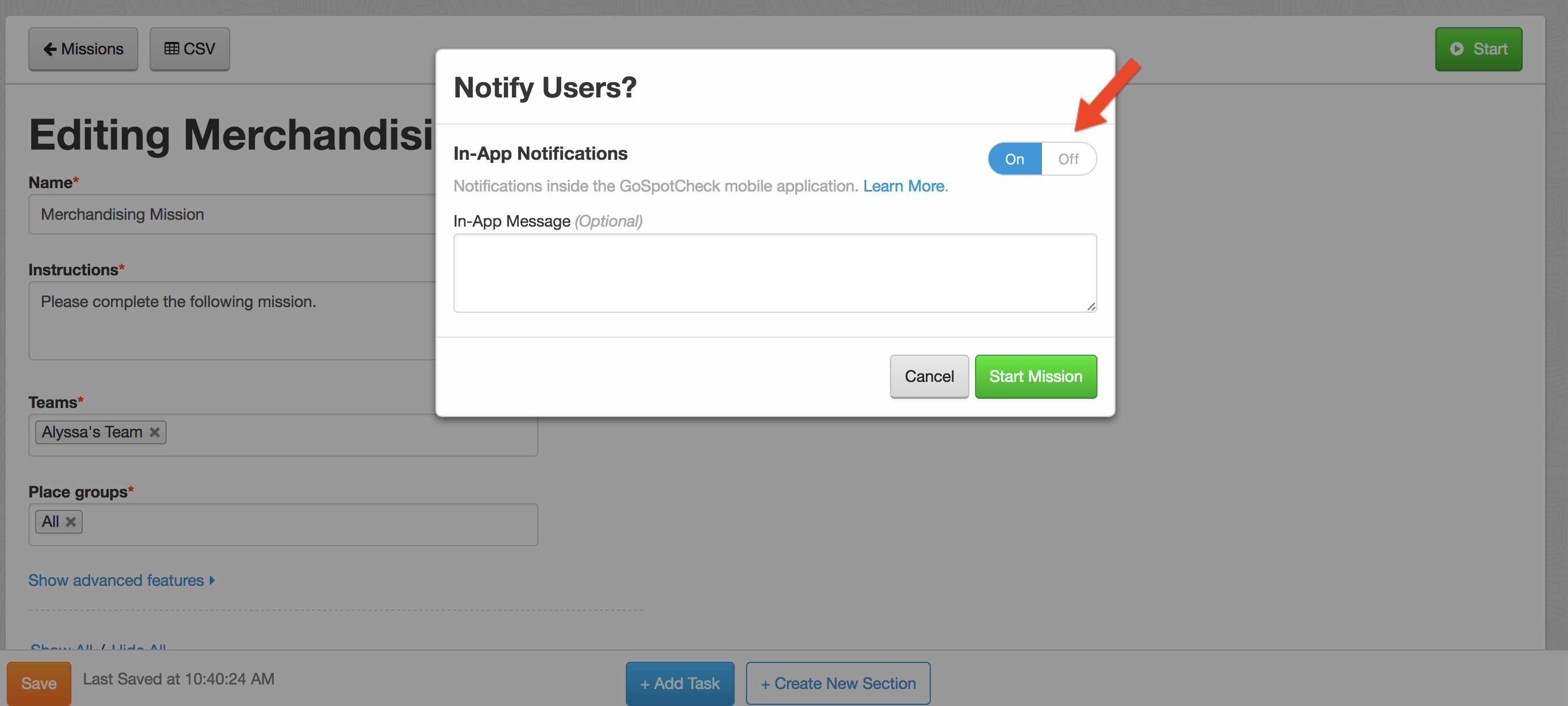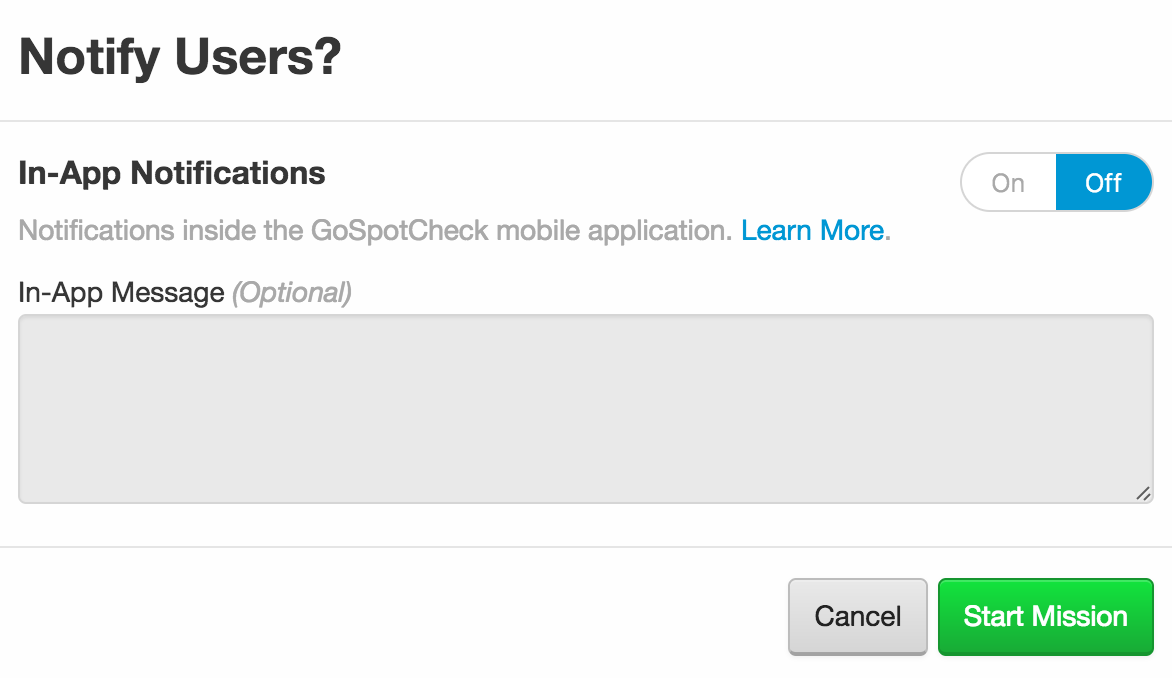 If you select On for Notifications, you have the option to write an in-app message to your users with any detail they may need: Mission timeline, number of accounts they must visit, KPIs for scoring, etc. Whatever matters most to you and your reps!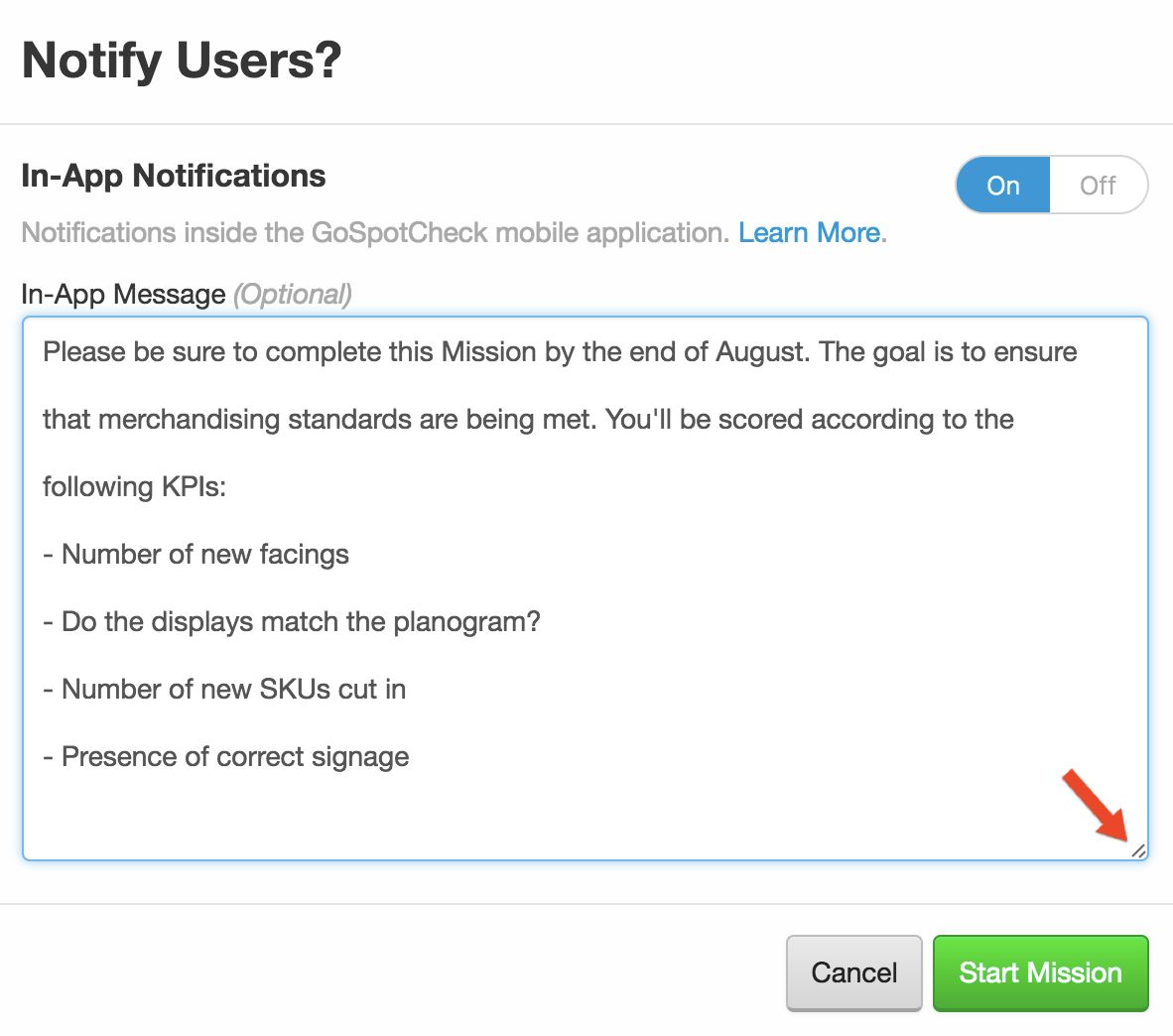 You can expand the text box by clicking and dragging on the lower right corner to increase your field of view when typing. There is no set character limit, so include as much information as you and your Users need! When you're happy with your custom message, click the green Start Mission button to launch the Mission. Users will receive an in-app Notification immediately, or when the Mission starts on its scheduled date.
For more on the in-app experience of Notifications, read this article on User Notifications in Mobile.