Contact Support
The Contact Support section is the best way to get in touch with our Support team when you are encountering issues in the field or have questions about GoSpotCheck functionality. Can't find a Place? Unable to Submit a Mission? Questions about creating a Mission on our Dashboard? Reach out to one of our friendly Support Team members!
As we like to say, "When in doubt, give us a shout!"
Support Staff Hours
Our support team is here for you 7 days a week, during the following hours (Mountain Time):
Contact Support from the App
Tap Settings in the Toolbar

Tap Contact Support

Select your preferred method of contact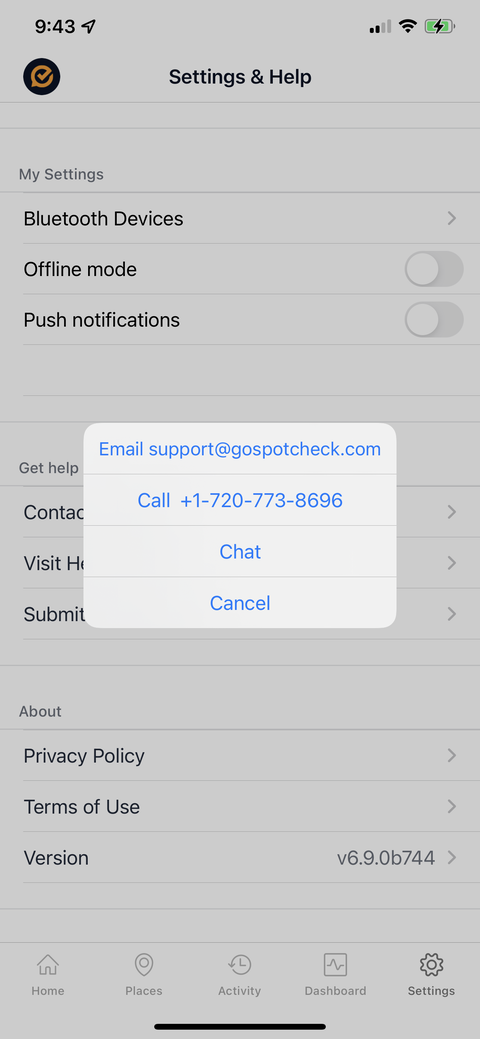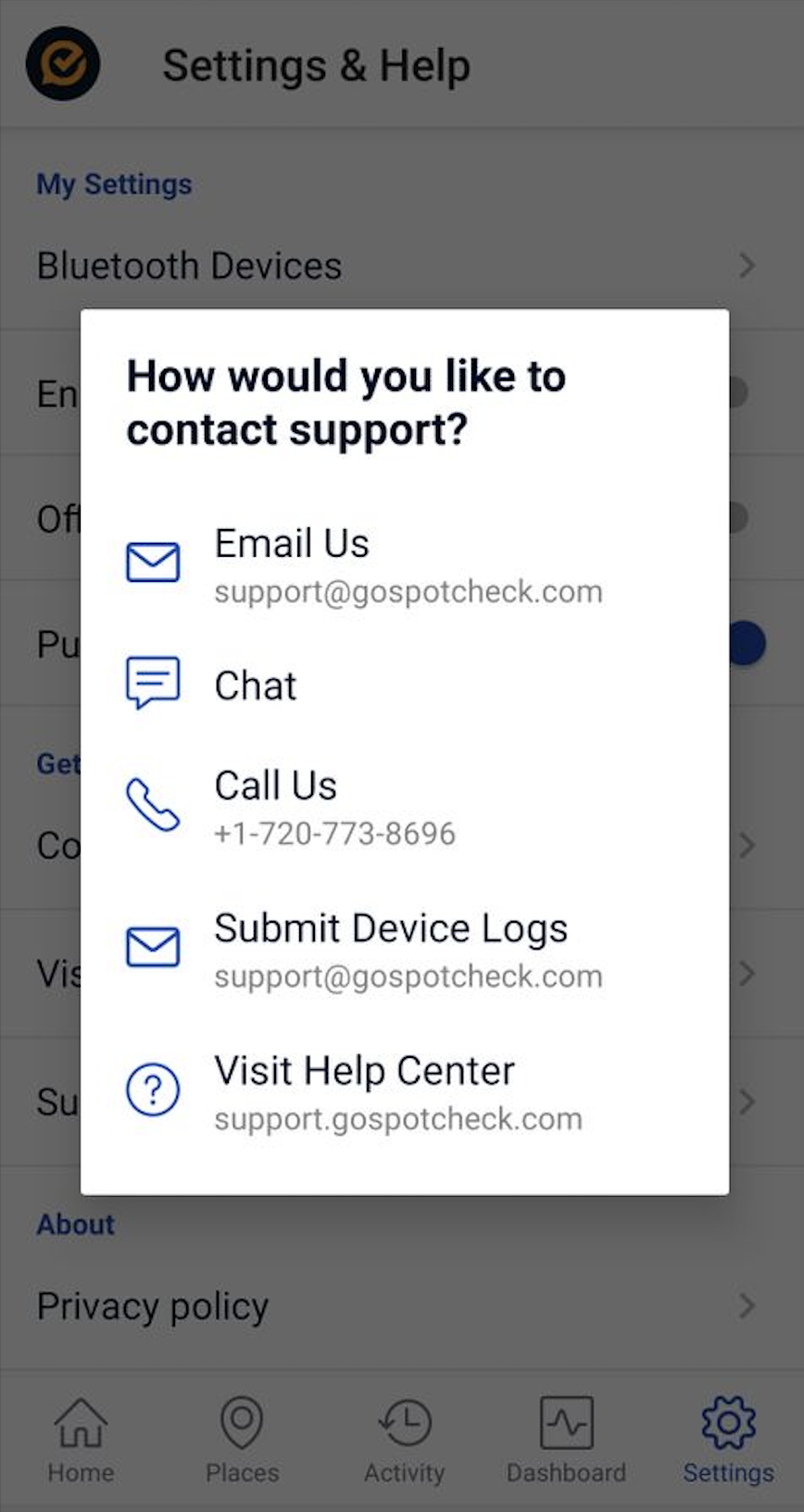 Email Support
When you select Email Us, your device's default email address will populate as the requester/sender. The body of the email will be pre-populated with several prompts that will help our Support team troubleshoot your question with the greatest speed & accuracy.
Chat Support
This option is the fastest way to connect with GoSpotCheck. Hate back and forth emails or talking on the phone? No problem! Chat will immediately connect you with one of our associates to quickly resolve issues you may be having in the field.
Phone Support
Give us a call for any of your more complicated issues you experience out in the field.
Device Logs
In the event that your app is experiencing technical difficulties, you may be requested by our Support Team to submit your Device's Log. You can do so through the option "Submit Device Logs".
When you select this option, an email template will be generated with your device's default email address as the requester/sender. This email will include a set of device logs that register the recent activity of the GoSpotCheck app on your specific device, which will allow our Technical Support Team to have a deeper insight into what may be happening on your device's GSC app in particular. You can type in more details of what you are experiencing into the body of the email if you'd like before tapping the "Send" button.
Visit Help Center
Our Help Center is an extremely helpful resource that can be used to troubleshoot an issue or simply learn more about GoSpotCheck. You can access our Help Center from your app by tapping Visit Help Center (which requires Internet connectivity).